Our collection of 4th of July party invitations are live and ready for your upcoming party!!
This one is my favorite…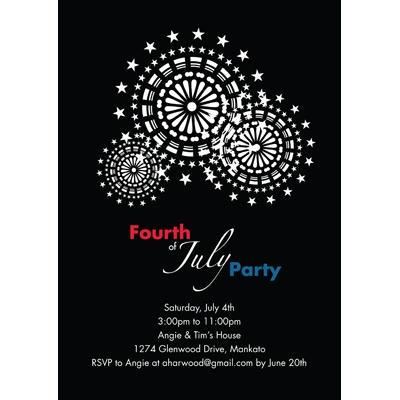 Stunning, isn't it? Love it.
Here are a few other designs tailored to the 4th of July.
So, I know you've all been anxiously awaiting to see our collection of adorable…affordable 4th of July invitations and here you have them! Here's to a SAFE, FUN and AFFORDABLE 4th of July!