Our new Christmas card collection for 2009 is nearly complete and I couldn't wait any longer to share it with you! The new designs are amazing and I have no idea how I'm going to pick one for myself. I think I'll just let the designs speak for themselves…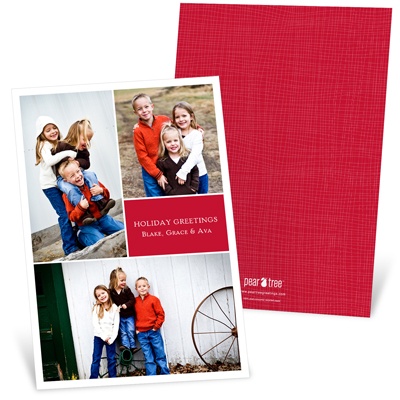 Classy Collage — Holiday Photo Card
This is my favorite. I can't get enough of it. Not only does it feature multiple photos but YOU get to pick the color behind the text. With over 20 different colors to choose from…the options on this card are ENDLESS! I just love it.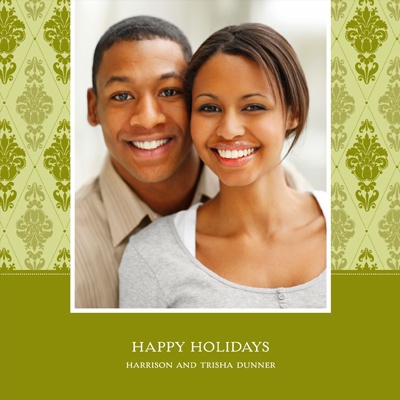 Diamond Damask — Holiday Photo Card
Then there is this design. Damask + my favorite shade of green, it's a perfect match.
Oh, it comes in red, too, which I must say is equally pretty.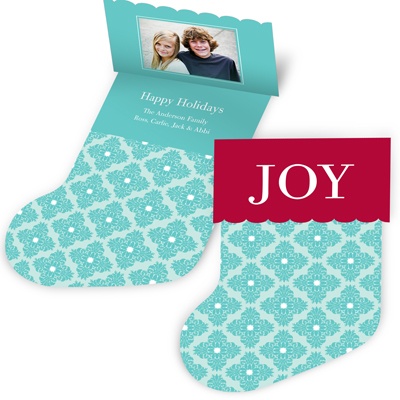 Mantle Joy — Holiday Photo Card
I am loving this color combo lately. And honestly, what will your family and friends think when they get this card in the mail? Pretty sure they'll be telling everyone about this cool card they got in the mail…
There are so many more new, amazing Christmas card designs. Plus, a few more to come. So keep checking back!