Here's a Thanksgiving idea everyone will appreciate! Our
Recipe Spotlight Thanksgiving photo cards
let you share a recipe (and a photo) of your signature dish!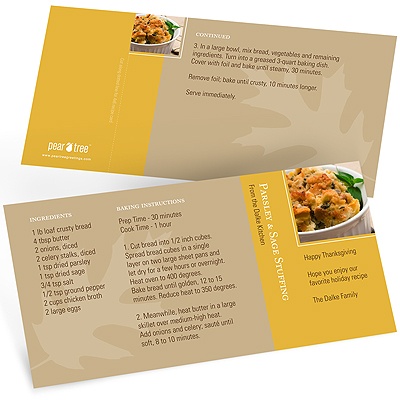 We just LOVE the photo-card-turned-recipe-card idea, plus the fact that it's about food and you can't deny that Thanksgiving is a lot about the food!
Do you and other family members have a signature dish that everyone anxiously awaits each Thanksgiving? Why not make everyone's day and share these recipes along with your best Thanksgiving wishes? Your guests will be delighted! These special Thanksgiving photo cards can be personalized with a photo and recipe, and can be cut down to a perfect 4×6 recipe card size!
For more thoughtful Thanksgiving ideas like this one, keep reading our blog.