One of my friends had a little boy a week ago and three more of my friends are due in the next two weeks. It's so exciting, I LOVE babies! Personally, I'd probably send out baby announcements AND Christmas cards, but I'm probably considered crazy by many of my friends. If you're not as crazy as me and would prefer to look for Christmas baby announcement ideas that accomplish both in one card, we have a wonderful collection of Christmas birth announcements, perfect for sending your holiday wishes and announcing your new arrival!
Monogram Blocks and Dot Christmas Birth Announcements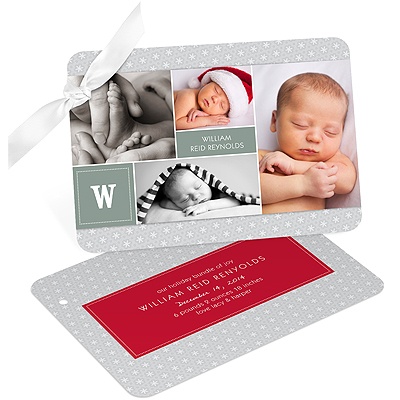 Photo Storybook for a Girl – Christmas Birth Announcements (boy version available, too!)

Joyful Greeting Tag – Christmas Birth Announcements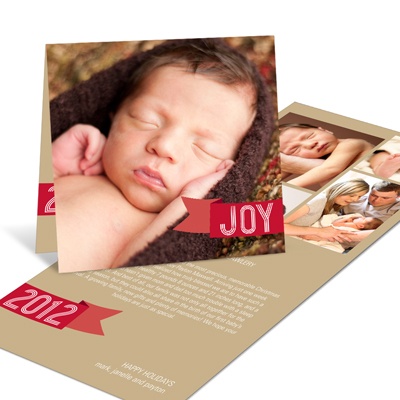 So if you've recently had a baby or are due anytime near the holidays, check out our collection of Christmas birth announcements, and be sure to look for more baby announcement ideas on our blog.

Christy's day job is the Marketing and Merchandising Manager at Pear Tree, but in her free time she loves putting together events like birthday parties for her two boys, helping friends with their weddings, parties, showers, etc., dabbling in photography, and spending time with her family. She is quick to tell you that her preoccupation with Pinterest is not an addiction. It's market research. To get to know Christy a little better, visit her blog,
A Peek Into 31 Otter Court
.