Nothing makes
Christmas photo cards
unique, personal, and memorable like including a great photograph. It offers the perfect opportunity to let your personality shine.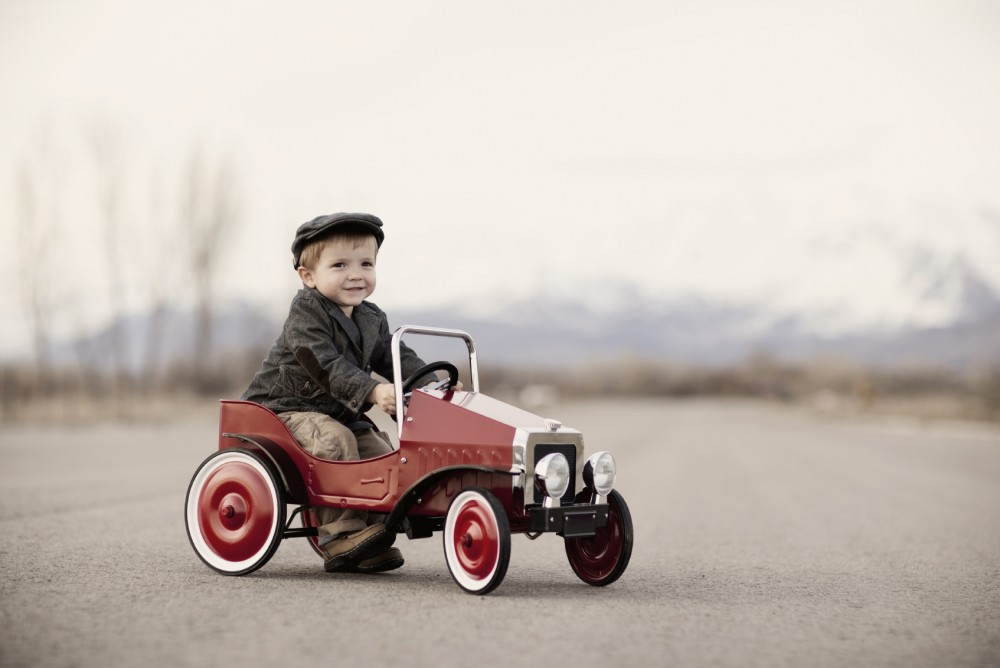 While this is all tons of fun, taking a great photo for your holiday photo cards can be more difficult than you might first think. The hardest part is deciding what kind of picture you'd like to take. From formal posed portraits to candid and funny shots, here are a few Christmas photography ideas for taking great holiday pictures for your Christmas cards.
What Comes First, the Picture or the Card?
This question can lead to quite a debate between people who take their holiday photo cards seriously. Some people choose a card that suits a picture already taken while others like to choose their Christmas photo cards first and then take their picture so it matches the card.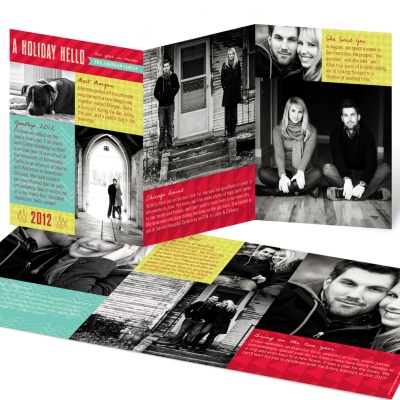 Regardless of which works best for you, at least looking at the selection of holiday photo cards available will give you some ideas for the size of photograph you might want to take and some ideas for colors that might complement the look of several of your favorite cards. Some of our holiday cards are all about your photographs, such as our Photo Montage and Memories Christmas Cards or Winter Wonderland Christmas Cards.  They offer the opportunity to include many images, so knowing your choices might help spark an idea for the perfect Christmas picture that wins best of the season.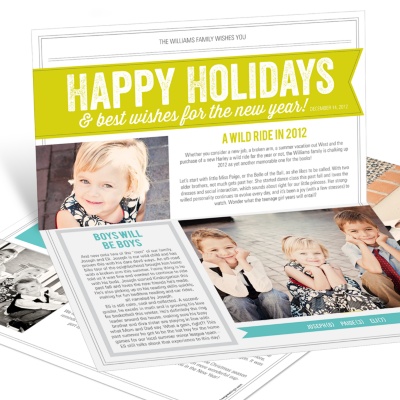 Christmas Photography Ideas for Standout Photos
You've heard the saying, "The more, the merrier?" Well, it's definitely true when it comes to your holiday photo cards. Don't just put your kids in the picture this year. Jump in the picture yourself along with the dog and your pet hamster to make a merry picture even merrier. While everyone loves seeing pictures of cute kids, your card recipients will also appreciate seeing the whole family in the picture. (That means you, too, Mom and Dad.)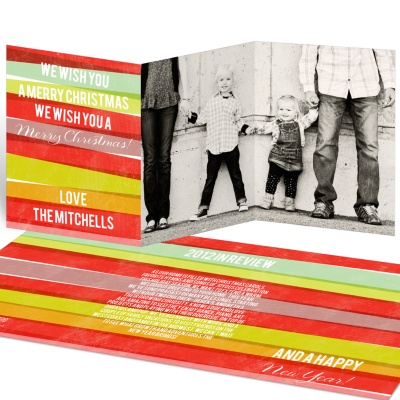 If you want to do something a little different, consider taking black and white pictures for your Christmas cards. Most digital cameras have a setting that will allow you to shoot in black and white or you can use software to change your digital photo to a grayscale image. Black and white photographs look best when very simple, such as a close up of a baby sleeping or work well when you love how the people in the photo look but the background colors are distracting.
While posed portrait shots are gorgeous, sometimes the best pictures are candid shots full of personality. Instead of stiff posed portraits of your children standing in front of the Christmas tree with perfect hair and not a wrinkled shirt in sight, consider taking snapshots of the family goofing around, giggling, acting silly, or doing things they enjoy.
Gift Boxes – Put some open big gift boxes under your tree and let your child, cat, husband, or whoever sit in the box and put their hands up just like they popped right out on Christmas morning. You can even set the scene by strewing wrapping paper and bows around or even place a bow on their head for a super cute photograph.
Include the Year – If you have at least four people in your shot, you have the perfect opportunity to include the year in your photograph. Simply buy large wooden numbers from your local craft store and paint them with a holiday theme or make your own creative numbers for the year of your photograph. Have the people in your photo hold the numbers up in a fun or unusual way and no one will ever have to think back to remember what year you took this Christmas photograph.
Trimming the Tree – This is an oldie, but a goodie that still makes for a great picture for Christmas photo cards. This can be Norman Rockwell type image where you set up something funny like Mom decorating the tree, Dad placing a star on top, and the kids sneaking a peek at their presents under their feet.
Antlers and Santa Hats – Overdone? Perhaps. But still as cute as ever for holiday photo cards, especially on kids and pets.
Once you have a photo you love, you'll be ready to start creating your holiday photo cards. Still looking? Read more family photo ideas on our blog.