The holidays are coming. Whether you're ready or not, the holiday music is playing in the stores, the lights are going up in the neighborhood, the stores have their full assortment of decorations, gift wrap and stockings on the shelves and the ads have definitely started to take over my Sunday paper.
What else does this mean? Your calendar is soon to be booked with holiday parties. Weekends in December seem to disappear. But that's okay, right? Because it's the season to get together, surround yourself with people that make you smile, make you laugh. However, we recognize that it costs money to host parties and you just might be in saving mode right now.
That's why we're so proud of our 2009 collection of Holiday party invitations. They're stylish. Whether you're looking for a chic holiday party invitation or as specific as a gingerbread house making party invitation, our talented designers have created a truly unique, stylish invitation for your event. And the best part? We sell them in quantities as low as 8. Maybe only a few neighbors in your neighborhood make you smile or maybe can only handle 8 crazy, talk-non-stop five year old children in the house at one time. For $10, you can brighten someone's day with one of our holiday party invitations and give them something to look forward to this holiday season.
Because that's what it should be about, making spirits bright!
Here are a few of my favorites.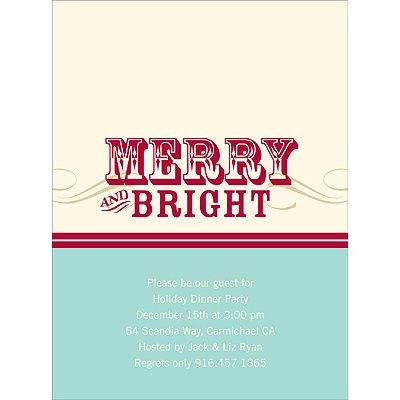 Simply Merry – Aqua Holiday Party Invitation
Tree Trimming – Holiday Party Invitation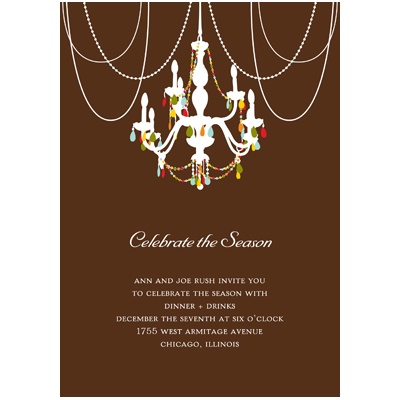 Chandelier Chic Holiday Party Invitation