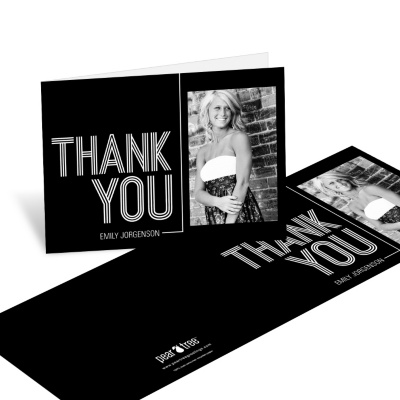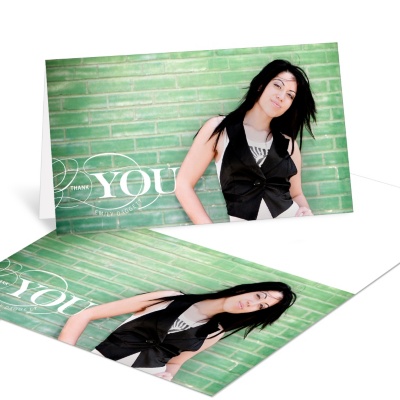 You can't do it for them, but it needs to get done—and the sooner the better. So, how do you, Mom, make it happen?  We have a few suggestions:
Let go of any guilt regarding the fact that your 18-year old has never done this before and should not need instruction at this age. That kind of thinking will get you nowhere.
Order graduation thank you cards and have them ready to go before graduation.
Set expectations in advance. Tell your son or daughter in so many words, "You will get gifts, and you will be expected to write a graduation thank you note in a timely manner to every single person." Be sure they are listening when you say this.
Set a deadline and set consequences if the deadline isn't met (e.g. "You can't spend the gift card or use the gift until you've thanked the giver for it").  As for a deadline, two weeks to one month, max. The shorter the time-frame, the easier it is to manage. (It will help that all their friends will be busy writing their own thank you notes.) And if you let it go too long, they will be distracted with packing & planning for college.
Have an address list ready and use it to keep track of gifts. No doubt you made a list to send out the graduation announcements and/or graduation party invitations, so you already have this list done. When opening gifts, write down who gave what, so your teen can mention it in the thank you note.
Have your graduate write a few to find a format that works, then stick to it. Here are some graduation thank you card ideas:
"Thank you for coming to my party. It was great to see so many friends and relatives. And thank you for the generous gift of __________(gift).  It will come in handy at _________(college/job)." Close with a personal note, if you can (i.e. something that happened at the party, an experience you share ("I will always remember the weekends we spent at your cabin," or "I appreciate all the encouragement you have given me over the years.") Most people don't expect lengthy notes from taciturn teenagers. A little effort can make a big impression!
Look for graduation thank you cards to match your graduation invitations at Pear Tree! Read more thank you ideas on our blog.