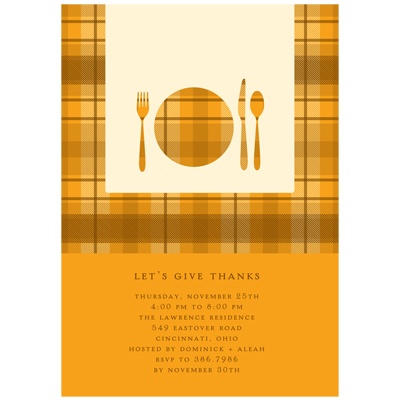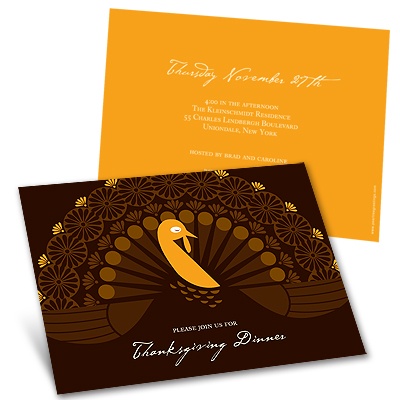 Want to add a little more thankfulness to your Turkey Day? These Thanksgiving party ideas came from one of our customers, who told us of a gathering she hosted at her home to benefit the local food shelf. The host family prepares a simple but hearty meal of a few soups and bread. On the Thanksgiving invitations she requested that the guests all bring a non-perishable item that would be delivered to the local food shelf.
Thanksgiving party ideas like these are a wonderful way to bring people together, enjoy each other's company, and do some good at the same time. For more Thanksgiving ideas, keep reading our blog. Or start shopping for your own Thanksgiving invitations to create your own event this year.

We are a small company who loves to create beautiful things out of paper. We are also moms, dads, sisters, and friends who, just like you, love to share.

Latest posts by Pear Tree (see all)