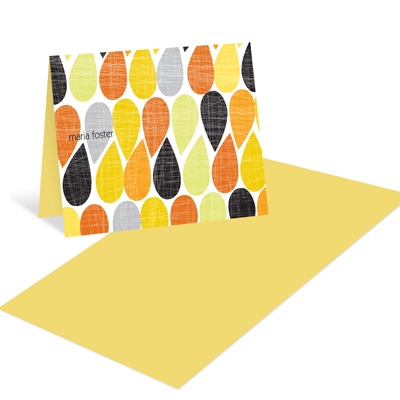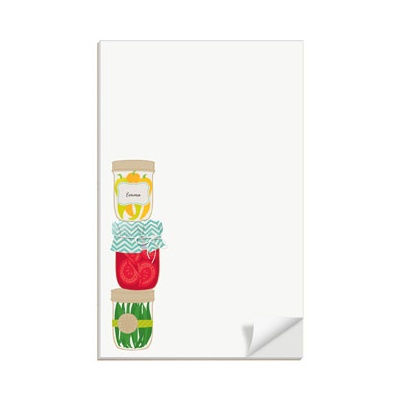 If you've ever hosted Thanksgiving dinner for a group, large or small, you know how much planning, cleaning, shopping, prepping, baking, chopping, and basting goes into pulling it off. You are happy to make the effort because a successful Thanksgiving is not as much about the food as it is about being with your loved ones, catching up on family news, playing games, watching football, and sharing the family traditions you've established over the years.
On those occasions when we are not hosting but attending as an invited guest, however, it's important not to take your hostess's efforts for granted, no matter how calm she appears or how many years she has "done" Thanksgiving. Aside from offering to bring something to the gathering and lending a hand while you're there, there are other ways to show your thanks, from Thanksgiving gift ideas to following up with a handwritten thank you note.
Personalized note cards or notepads make wonderful Thanksgiving gift ideas, especially if she can use them throughout the holiday season for her own hostess gifts. Cooking utensils, hot pads or towels, infused vinegars or oils, even potted herbs for the windowsill make her feel like the chef she is.
Want to really make her smile? Write a note. Every hostess loves to hear that her gathering was as successful as she'd hoped it would be. And a thank you card is doubly appreciated if the hostess is someone you speak to often, such as your mom, your sister, or your best friend. Often we neglect such social niceties with our closest relatives and friends, and those are the people who will most appreciate your unexpected words of thanks. If you're lucky, she just might share her recipe for that delicious pecan pie in return.
Shop our stationery collection for note cards, mini note cards, notepads and personalized gift ideas! For more Thanksgiving ideas, keep reading our blog.