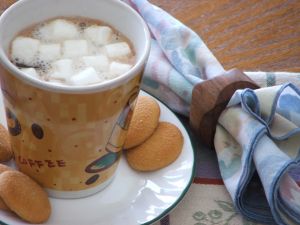 Sending
Christmas cards
can be a lot of work for one person. This year, make it a party and get the whole family involved. Stuffing envelopes and affixing stamps and address labels are jobs even kids can do. Here are some family Christmas ideas that will make it more fun:
Have your Christmas card list, address labels, cards, stamps and envelopes ready to go
Make it a festive occasion with some holiday tunes or holiday movies playing
Break out old holiday photo albums to share with the kids
Serve hot chocolate for the kids, wine for the grownups
Use snacks as a reward for finishing a task (sticky fingers and Christmas cards don't mix)
Be sure to have the correct postage on hand. Most of our cards require one stamp, but we do sell a few that require more postage. If you are using a Christmas letter insert, recipe card insert or extra photos, it's a good idea to weigh your card at the post office before buying stamps, just to be sure (self-adhesive stamps are easiest)
Self-adhesive Christmas address labels make addressing your cards go twice as fast—and they add a festive touch to your card before it's even opened. Many cards have coordinating address labels designed to match!
Once you've got your Christmas cards and address labels ready to go, read more ideas on addressing Christmas cards on our blog. We'd love to hear more family Christmas ideas from you!