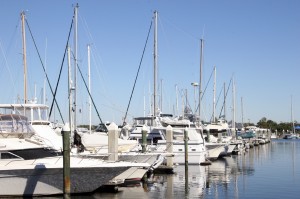 This year, instead of spending the holidays at home, we are going on a big trip with the extended family to a warm weather destination. We are lucky that our family can do this, of course, lucky that we can get several generations together, lucky that we are all healthy enough to travel and enjoy each other's company while exploring a new place together. Yes, it's a wonderful gift to have the time with the ones you love, which is what the holidays are all about, right? So why do I have this small, nagging, lump of sadness deep inside?
There will be no Christmas tree this year. No tree. This will be a first for me, and I'm not really sure how it is going to affect my holiday spirits. Since I'm from a northern state, I can't imagine Christmas without snow on the ground and a brightly lit tree as a focal point in my house. Hard to believe a simple tradition holds so much importance for me but the fact is, it does. I will miss the excitement of dragging it into the house, decorating it together as a family and having it brighten my spirits all month long. But I will give this holiday vacation a try and see how it goes. Who knows? Maybe I won't miss the tree at all once I'm there. Maybe I will find a different tradition, one that's just as meaningful. Stay tuned. I'll let you know when I get back.
Dani manages social media at Pear Tree Greetings, which means she actively shares, tweets, pins and posts from her laptop or phone all day long, always stressing the importance of a handwritten note.