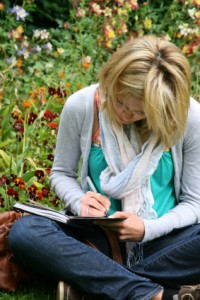 When you can't get together with old friends to share memories over a cup of tea (or a bottle of wine) the next best thing is to pour yourself a glass and sit down to write a note. Usually something jogs your memory—a song, or something in the news reminds you of a friend or an event you shared. The key is to not let the moment pass.
Memories connect us to people, times and places. As the years pass, we lose touch with those who were once such a big part of our lives. But you'd be surprised how quickly you can reestablish the connection simply by sharing memories. Of course, having some personalized note cards on hand allows you to be a little more spontaneous, but the method isn't as important as the act.
Sharing a photo from days gone by is even better. What better way to see if all your friends are going to the class reunion than to put your group photo on note cards and send one to them all? That's what our DIY cards are all about. Sharing memories and sharing photos can bring the gang closer together even when you're hundreds of miles apart.
Imagine how you would feel if out of the blue you received a card from your college roommate that said she was thinking of you. It makes you stop and recognize how important these connections are to us, and how easy it is to revive them, to revisit some of the people and places that made us who we are.
Shop Pear Tree for note cards and DIY cards that let you be spontaneous.