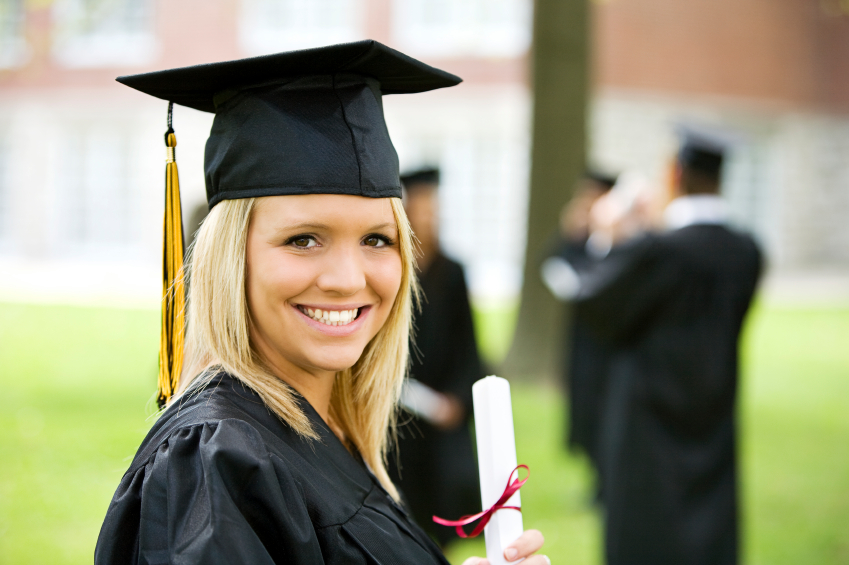 I know what you're thinking. You're too young to have a high school graduate! Well, it's a good thing you feel young because graduation year is an incredibly busy and stressful time—and not just for your graduate. If your Senior is filling out college applications, you are already feeling the stress. And after those are done the graduation party planning begins. For those who are anxious to get started, here's a graduation checklist of things you can do right now.
1. Start scanning photos. You may already have been asked for photos for Senior Night programs, Yearbook pages, etc. It gets worse. Photo requests from the senior class party decorating committee, graduation announcements, graduation party invitations, your own graduation party ideas like slide shows or photo displays–the list goes on. The more photos you have in digital format, the easier they are to distribute and copy. If you have a scanner/photo printer (and these days they're giving them away) takes about 30 seconds to scan a photo and save it to your PC or Mac. It took me about an hour to scan all of my favorite photos of my son (not counting the time it took to find and organize them all—see future post on this). Just make sure you scan them as high resolution photos (300 dpi or higher).
Don't have a scanner? Pull all your favorite photos from your photo albums (or shoeboxes, or wherever you have them) and bring them to any photo processing place. They will put them on a CD for you, which you can then download onto your PC or Mac. This is very inexpensive. Have them print a set of photo copies while you're at it, so you don't have to ruin your originals for the upcoming projects.
2. Get the digital rights to use that all-important senior photo, if it was taken by a professional photographer. Scanning and duplicating this photo is illegal, and the rights don't usually cost that much to obtain. Most photographers are willing to negotiate if you need it for several projects.
3. Are you having a graduation party? Will it be at your house? Do you have to buy all new furniture and hire a landscaper to make that happen? Better get started!
4. Are you having the party elsewhere? Call around to see what's available and reserve the location if you can. The popular locations book up fast.
5. Does your graduate even want a big party? Or should it just be a family affair? While you want to show off your grad, he or she may be uncomfortable with the idea. Graduation parties can be expensive, so don't wait until May to discuss this.
6. Think about food. What is your graduate's favorite food? Does he or she have a favorite restaurant that caters? Would you rather save the money and make everything yourself? Do you have friends and family that can help?
7. Choose a date and let out-of-town relatives know so they can make travel plans.
8. Try to enjoy this year. It goes fast—just like the last 18 did.
Our graduation checklist is just a start. Depending on your grad, your budget and your ideas, you may have other steps to complete. You'll find plenty of help with graduation party ideas and tips on our blog. Or browse our graduation party invitations for theme ideas.