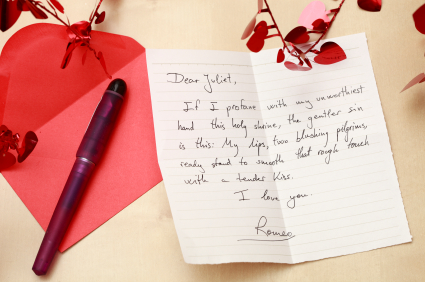 It's Valentine's Day! We hope you have a lovely, love-filled day planned. But first, have you thought about doing something special for the most precious people in your life—your partner, your spouse, or your kids? One of our team members always has fun Valentine's Day ideas, and this year she is going to surprise her family members with handwritten "love notes" they find throughout the day.
She calls them valentines, but you won't find these in any store. She decorates the note with a few hearts, hugs, and kisses, and writes a little love note to each family member inside—just a few sentences to tell that person how much they're loved. Then she hides one in her husband's coat pocket. He finds another one in his briefcase, and a third when he gets home from work. She puts one in each kid's lunch box and maybe another one in their backpacks. You can never say "I love you" too often!
These are such fun Valentine's Day ideas, we decided to share them. We hope you'll share this post with someone you love. And for more Valentine's Day ideas and ways to make the day special, check out our blog. Then start shopping for your Valentine's Day photo cards or classroom valentines, if you don't already have them picked out!