Nothing like a good graduation movie to make you feel all grown up. There is the angst of leaving their friends and the security of the school where they've spent the last 4 years. There is the looming uncertainty of the future. And of course there are the romances—do they get married or break up??? Oh, the drama. Here are our top 5 flicks featuring graduates, and the graduation invitation ideas we personally chose for them: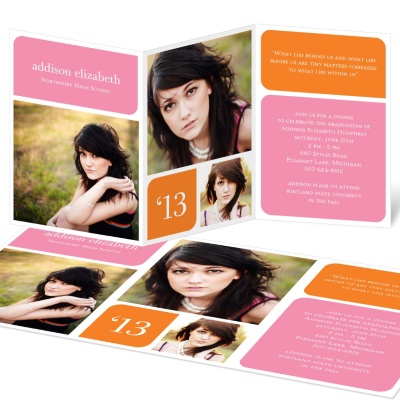 1. Elle Woods in Legally Blonde (2001) Beautiful? Check. Hilarious? Check. Harvard Law School smart? Check. One of our favorite grads? Double check.
Elle's graduation announcements: Favorite Moments Remembered, with matching return address labels and thank you cards, of course!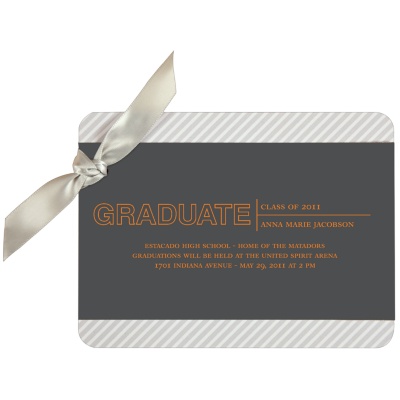 2. Benjamin Braddock in The Graduate (1967). Really, Benjamin? Katherine Ross and Anne Bancroft? What were you thinking?
Benjamin's graduation announcements: Elegant Angles. You can't find a fit better than that!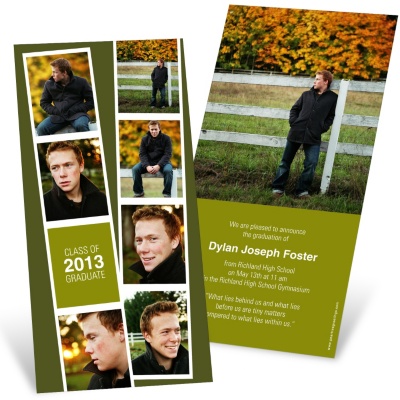 3. Sandra Dee in Grease (1978).  Sweet-turned-sexy Sandra, her pals at Rydell High, and their timeless tunes have been the icons of youthful exuberance for decades.
Sandy's graduation announcements: Photo Booth Strip, so she can show off her cast of friends.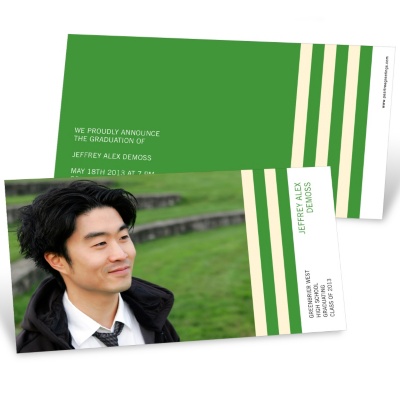 4. Lloyd Dobler in Say Anything (1989).  John Cusack's Lloyd proves that a quirky, great guy can get the girl. Need we say more?
Lloyd's graduation announcements: Distinct Stripes, featuring one memorable photo of him, say, holding up a boom box outside her house at dawn. This guy knows how to strike a pose.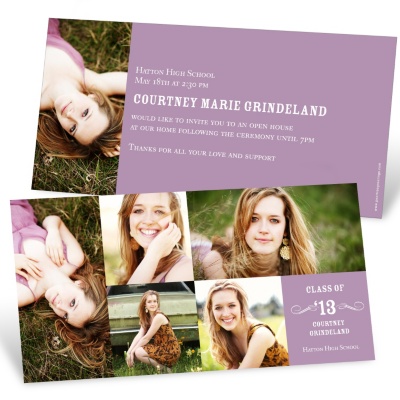 5. Jules in St. Elmo's Fire (1985). Demi Moore's character reminds us that it really is hard to have your act together after graduation.
Jules' graduation announcements: Looking to the Future, which is especially important if you don't know where you're going.
What movies did we miss? Maybe your favorite movie will have a perfect match among our graduation invitations. Or for more inspiration, look for more graduation invitation ideas on our blog.