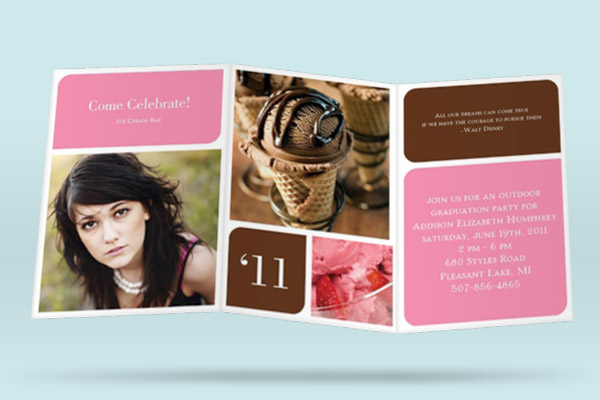 If you have a graduate in the house, now is the time to start thinking about graduation party themes! But before you start, be sure to talk to your grad. After all, this is their party and it should reflect their tastes and personality.
First, decide where you're going to have it (if other than your home). Popular places book early!
Many kids have strong opinions about the types of food they'd like to serve (with your approval, of course) while others would rather leave it up to you. Does your grad like a particular restaurant or take-out? Give them a call and see if they cater. Do you feel up to making the food yourself? Keep it simple or keep it small, unless you have an army of friends to help you. Deciding on a menu can help you come up with graduation party themes that carry through to the decor and graduation invitations.
Does he or she want a big party, including their classmates and your friends, or just a family affair? Some grads are uncomfortable with having a party at all. Your budget may dictate how many people you invite, but there are plenty of affordable ways to entertain more people—especially when many of them are teens. Here are some of the simple ideas we've heard lately:
-Ice cream sundaes
-Root beer floats or a soda fountain theme
-A chocolate fountain with assorted treats to dip
-Simple appetizers and snacks
-Taco or burrito bar for a Mexican theme
-Gyros
-Fondue
-White Castle sliders
-Grill your own burgers and hot dogs and set up a volleyball net for a beach party theme
-BBQ
-Rent a Cotton Candy machine and a giant inflatable for a carnival theme
-Photo booth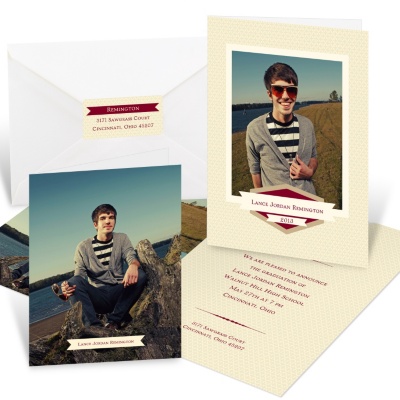 Once you've chosen a graduation party theme, you're ready to order the graduation invitations. These can be all about your theme (an example might be our BBQ Graduation Party Invitation) or all about your grad (such as a photo collage invitation). Don't forget the graduation thank you cards! You will need them even before the party, because often people send gifts in the mail.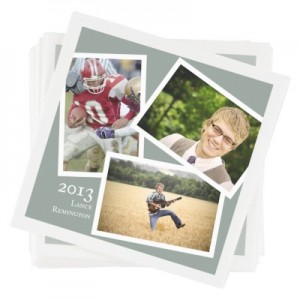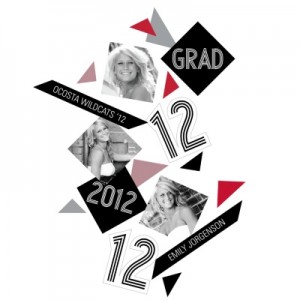 Now you can think about details like decorations. Remember, this party is about sharing your son or daughter's accomplishments with your family and friends. Many parents put photos of their grad on display, from baby photos to their senior portrait. You may want to display academic or athletic awards as well. If your photos are all digital, an easier option is to create a slideshow, and loop it on a laptop or monitor during the party. (See our blog post 12 Graduation Photo Display Ideas for more on this!) Pear Tree also offers personalized graduation napkins and photo graduation confetti to add color and personality to the party!
We hope these ideas for graduation party themes will help get you started, but you'll find plenty of other graduation party ideas on our blog. Then you can start shopping for graduation invitations!
Remember, a graduation party is a celebration of endings, beginnings, and, most of all, the journey. Be sure to take lots of pictures and enjoy these last days at home with your grad.