Cards you created. Ideas we love.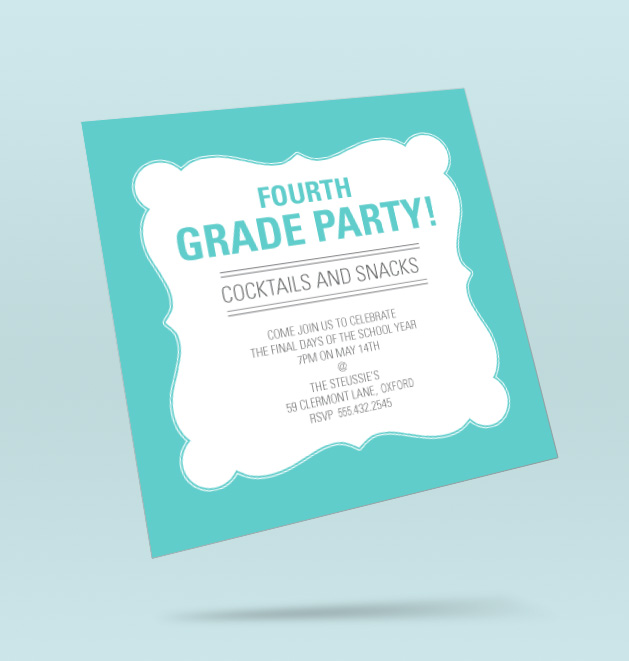 We love it when our customers take one of our card designs and use it to create something completely new and different. This month's Featured Favorite started as a New Year's Eve resolution card, and our customer, Paula, turned it into a party invitation for the parents of a fourth grade class at an elementary school.
"We, as a class, have a party for the parents every year and it is usually at the beginning of the year," says Paula. "We use it to catch up from the summer and to meet parents who are new to the school that year."
We love the idea of having an end-of-the-year party to recap the school year and share summer plans. Or, as Paula's local school usually does, have a kickoff party for the new school year to begin. It's a great way to connect and become more involved at your kids' school.
Planning a party for 40 some people can be daunting, but Paula said she is learning and having fun. "I am not a huge entertainer by nature, so planning a party is a new experience for me," Paula said. "However; I have to say that the best part so far was discovering Pear Tree Greetings."
Dani manages social media at Pear Tree Greetings, which means she actively shares, tweets, pins and posts from her laptop or phone all day long, always stressing the importance of a handwritten note.