Cards you created. Ideas we love.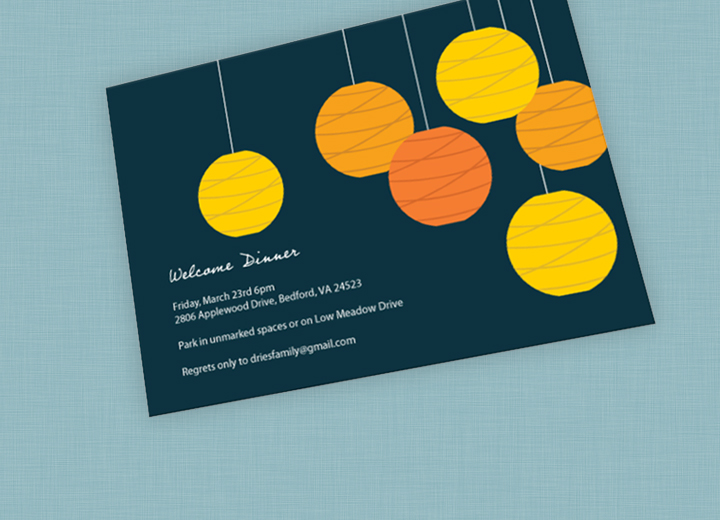 Our Featured Favorite for June is a party invitation to a Welcome Dinner from Leah, a bride-to-be who wanted to welcome family members flying in from out of town for her wedding. Leah says, "We are getting married next March (2012) and decided that we would host a welcome dinner on Friday night for the out-of-town guests and family so they have the opportunity to meet each other before the wedding on Sunday." We love the idea of a Welcome Dinner, the casualness of the invitation, and the warmth and friendliness it conveys to family and friends who aren't familiar with each other.
This Glowing Affair – Backyard Party Invitation brings to mind other ideas for welcome dinner. You could throw a party for your son or daughter returning home from college, or a military member home on leave. A proud Grandma & Grandpa could throw a party to welcome a new grandchild into the family. You could get to know your new neighbor with a welcome party. A teacher could organize a potluck dinner in the fall to welcome new families into her classroom. You could have a welcome party for your new puppy and invite the neighbors, who will have no choice but to love your dog. Or have a welcome back party when everyone gets home from their summer vacation to share and compare pictures. There are plenty of reasons to have a welcome dinner—just send an invite!