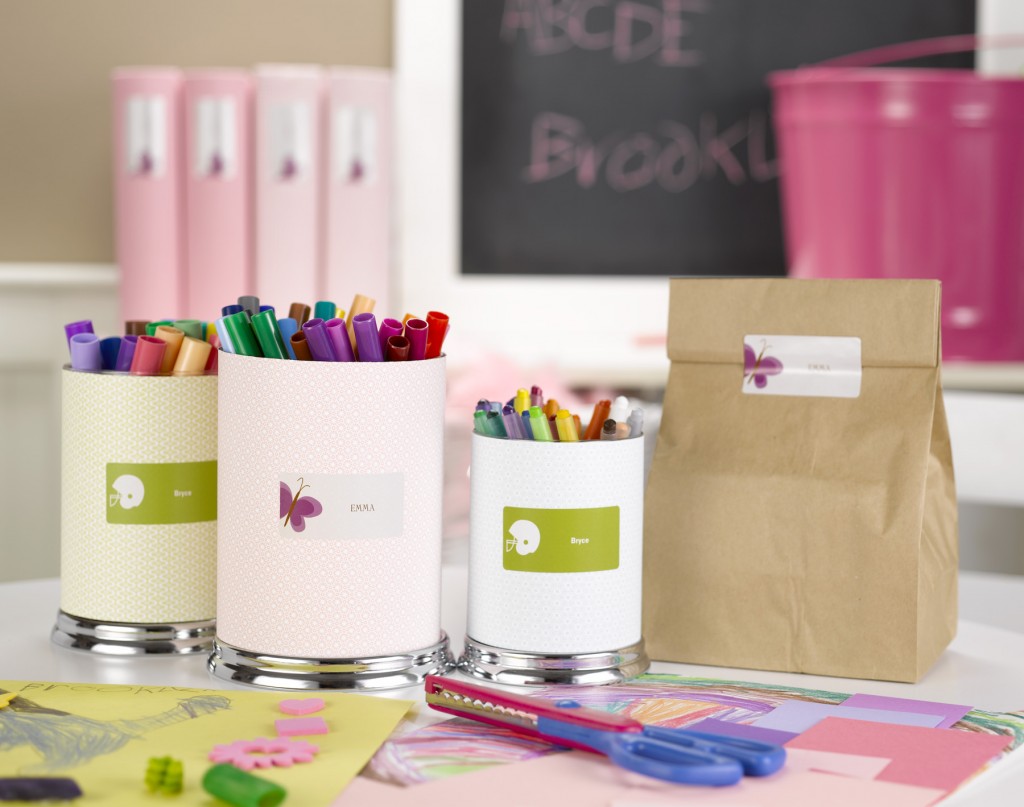 Kids heading off to school have lots of stuff. Moms who have kids heading off to school want to make sure they come home with the same stuff. We're always looking for creative kids organization ideas, and this solution repurposes one of our favorite items, our personalized
address labels
. These cute little stick-on labels can be personalized in your kids' choice of colors and designs, printed with either their name or their name and address or phone number, and used for a multitude of kids organization ideas.
Whether the kids are in kindergarten or college, stick-on address labels can be used to ID school supplies such as notebooks, binders, pencil boxes, lunch bags, even lockers. In college dorms, colorful name labels can help roommates organize their space by identifying storage bins, cubbies, closet shelves & drawers, and to keep track of their stuff such as books and electronics.
While you're at it, use them around the house to organize kids' toys, label storage bins, boxes, cubbies and more. Once you have a set for each member of your family, you'll want to stick them everywhere!
Keep reading our blog for more kids ideas. Or start picking out and customizing their very own address labels today!