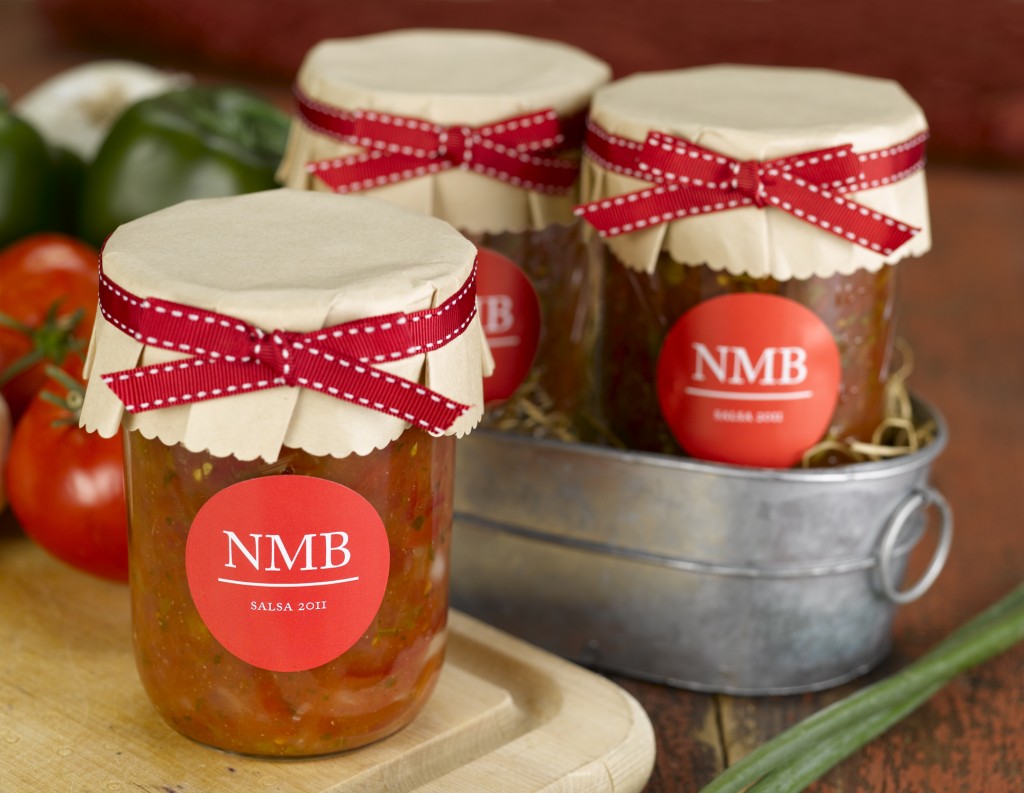 Do you spell "tomato" t-o-o-m-a-n-y? Have you run out of creative ways to use a zucchini? Many of us love to share the late summer bounty of our garden with others. From salsa to spaghetti sauce, zucchini bread to casseroles, garden gifts are a pleasure to make and a joy to receive—and eat!
I love the cooking part, but am not very creative, so finding containers and coming up with label ideas is challenging. Canned fruits, vegetables, sauces and jams obviously have to be put up in jars, but there are lots of decorative jars to choose from these days if you want to go beyond the basic Ball variety. Breads and other baked goods can be packaged in tin containers, decorated shoe boxes, plastic food storage containers or just wrapped in cellophane. Line boxes and tins with wax paper or foil. And be sure to cool completely before packaging.
After everything is packaged, I like to decorate the containers and jars with cloth ribbon or a cover. Pear Tree's personalized gift tags and stickers make quick and easy label ideas, or I tuck one of these little mini note cards in with the gift. Either way, our neighbors know who to thank for the goodness!
You'll find a lot more gift ideas on our blog. For label ideas, be sure to check out Pear Tree's gift tags and mini note cards collections.