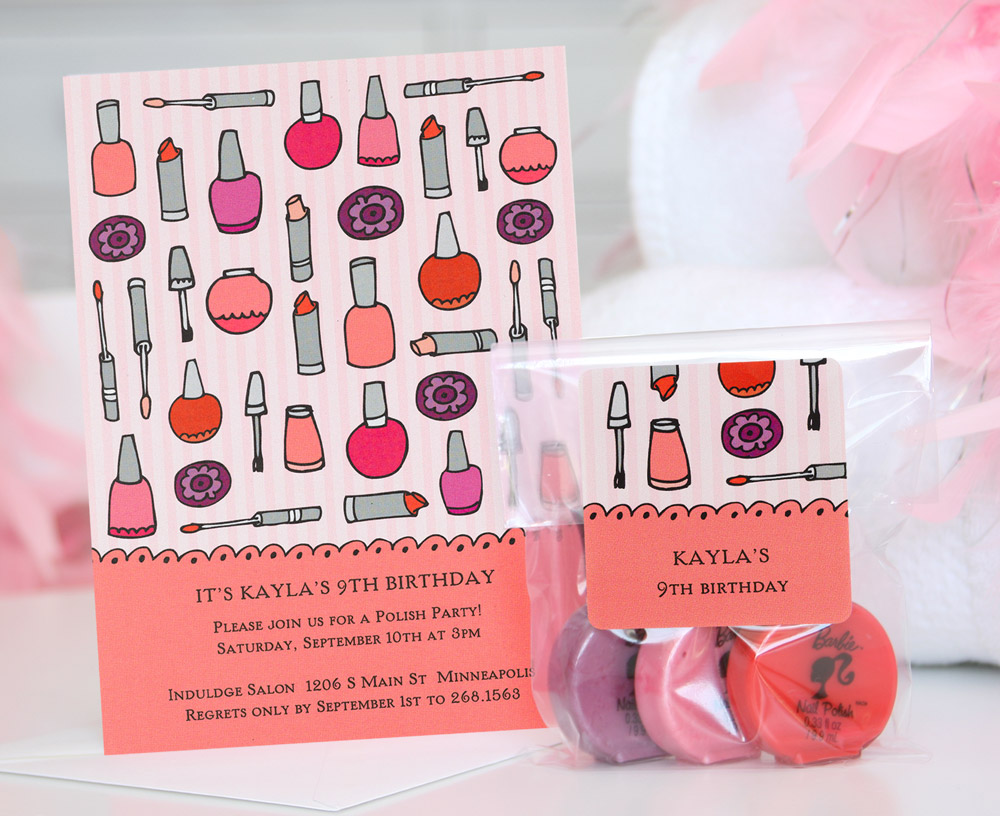 When planning a kid's birthday party, the party favors always seem to be a last-minute, throw-something-in-a-bag-and-make-it-look-cute endeavor. But with just a bit of forethought, kids' birthday party favor ideas can look like the stars of the party, and even help add to the fun atmosphere.
Most kids birthday party ideas start with a theme, such as our girls' Makeover Birthday Invitation. The fun starts when you carry out the theme with party favor stickers that feature your child's name front and center. Coordinating party kids birthday favor tags are available to match most of our kids birthday invitations, and they can be used to decorate serving dishes or placemats on the table, used in games such as scavenger hunts and, last but not least, to decorate the party favor bags. Your birthday party favor ideas can become part of the glam decor when you set them out on display.
What's better than pink everything at a girl's birthday party? And each little girl can go home with a bag furnished with nail polish, lipstick and a little bling to glam up at home, thanks to you!
Keep reading our blog for more kids birthday party ideas. Or browse our collection of kids birthday favor tags that are sure to inspire more ideas.