Everyone loves a good Halloween party and they'll be thrilled to come to yours when they see this
Bat Eyes Beware Halloween invitation
in the mail. Our friends at celebrations.com used our Halloween invitation to inspire these
bat theme Halloween party ideas
that are family friendly, "frightfully fun and not overdone." The invitation (and we have several
Halloween invitations
to choose from) inspired the Halloween party ideas, from bat decorations to fang-embellished cupcakes to vampire mocktails.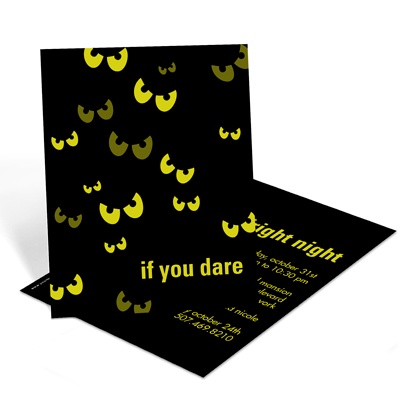 At the table, spooky bat shapes and bat eyes decorated the placemats, drink glasses and serving trays. Black napkins and black & white polka dots added to the décor, with yellow and orange candycorn used as accent colors.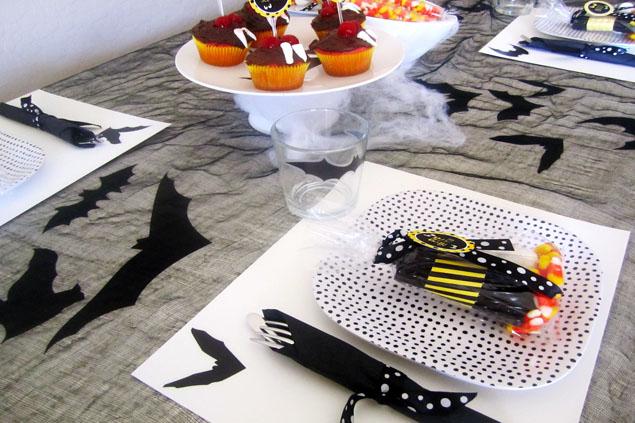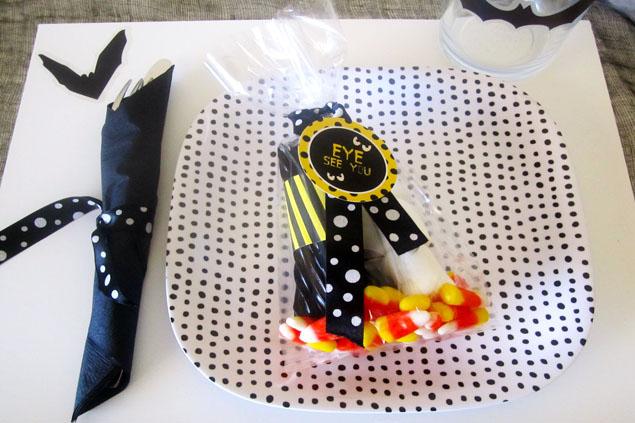 Marshmallow fangs and beady cherry eyes turned red velvet cupcakes into vampires for dessert. And for beverages, guests could choose their potion: either blood-red mocktails made from crushed jolly ranchers, cherry 7-Up and red Twizzlers, or a black-licorice infused version. But it wouldn't be a party without blindfolds and jello, now would it? Fun activities like the classic Mummy Wrap game and the Lucky Dip game for kids made the party a huge hit.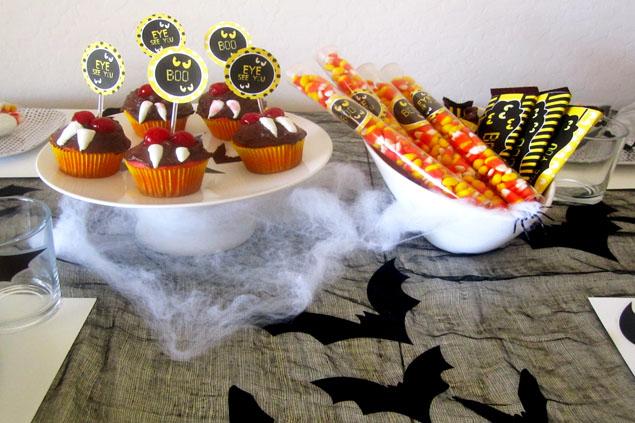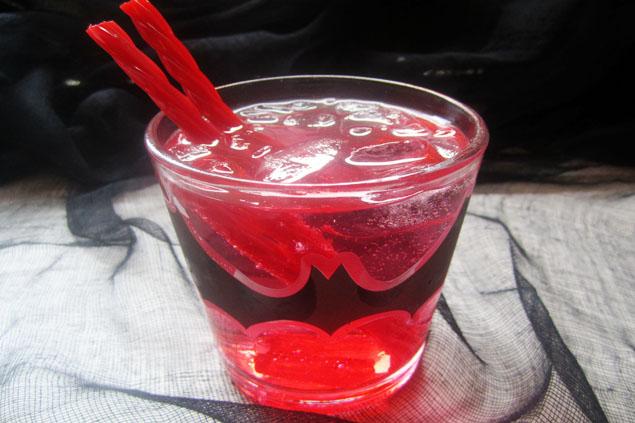 Check out Pear Tree's collection of Halloween invitations and Halloween personalized stickers for decorating ideas, or keep reading our blog for more Halloween party ideas.