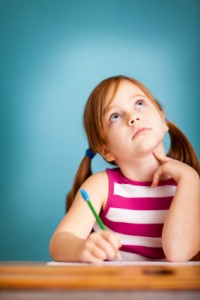 RealSimple.com has a few tips for all of us note writers out there who may be at a loss for words. No matter how often we sit down with a blank note card, there are times when we just need a few words to get us started. It sure would be nice, we think, to see how someone else does it. Well, here you are, three great examples of how to write the perfect note.
You'll find examples of a birthday note, a celebratory note, and a note of condolence, along with tips on how to add your own touches to make them more personal, as well as valuable advice on what not to say. We love the practical how to's, but mostly we just wanted to applaud RealSimple.com for coming out in favor of the handwritten note. There are plenty of believers out there. Are you one?
Read "How to Write the Perfect Note"

As the marketing copywriter for Pear Tree, Cathy knows how intimidating writing a Christmas card or thank you note can be. When she is not writing, she is busy gardening, doing DIY projects around the house or trying to keep her three teenage boys in line.