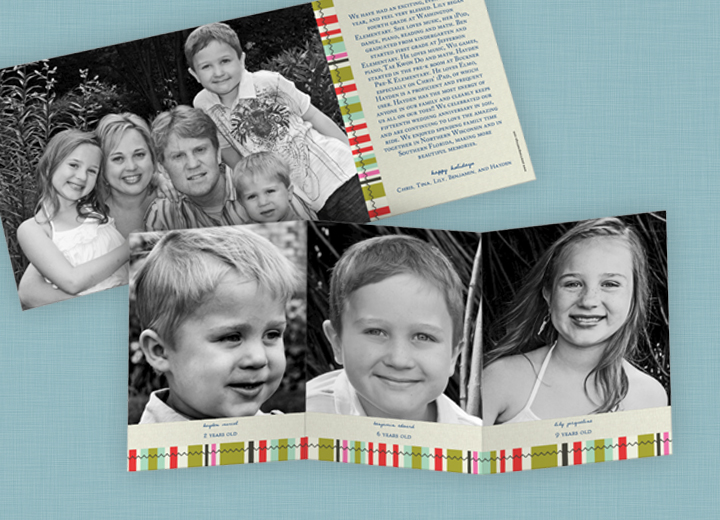 We love the way this family fits our
Photo Blocks and Stripes Christmas card
, and how our card fits this family! When looking for family photo
Christmas card
ideas, Tina was specifically looking for a tri-fold card because she has three children. "We really liked this particular card because, not only did it let us showcase each of our children, it also provided room for a family picture and a short holiday letter."
They are lucky to have a friend, Gina Monroe, who is a photographer and who takes their family photos every year. "She has an amazing ability to capture the essence of our children." Her photos worked perfectly with Tina's family photo Christmas card ideas.
Sending a letter card, however, is a 'first' for them. "I love that this card permits space for a letter. I had never sent a letter in the past because I did not want to have to enclose a separate item with the card itself."
"The process at Pear Tree Greetings was very easy! I was very excited to get the cards in the mail and couldn't wait to see how they turned out." We hope you like them, Tina, because we sure do!
See more family photo Christmas card ideas that incorporate Christmas letters, or read more about Christmas card wording on our blog.