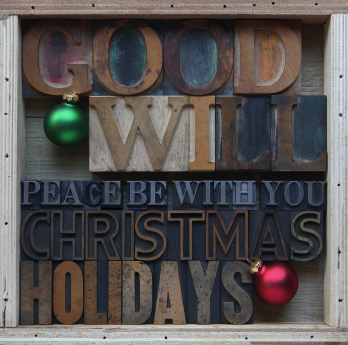 Out of the dozens of
Christmas cards
you get this year, how many of them do you think will say, "Merry Christmas from the _____ family?" It's the standard greeting, of course, and one that certainly gets the point across. But if you have the opportunity to customize your own Christmas greeting, wouldn't it be nice to make it a little more personal?
You don't have to be a poet, or a songwriter to write a great Holiday card, but it helps to know a few! Here are a few of our favorite simple but creative Christmas card wording ideas:
The important thing is to choose words you love, because that's what will give your Christmas greeting the perfect personal touch. Know what you want to say? Start creating your Christmas cards now. Or look for more Christmas card wording ideas on our blog.

As the marketing copywriter for Pear Tree, Cathy knows how intimidating writing a Christmas card or thank you note can be. When she is not writing, she is busy gardening, doing DIY projects around the house or trying to keep her three teenage boys in line.