Real cards created by real people like you!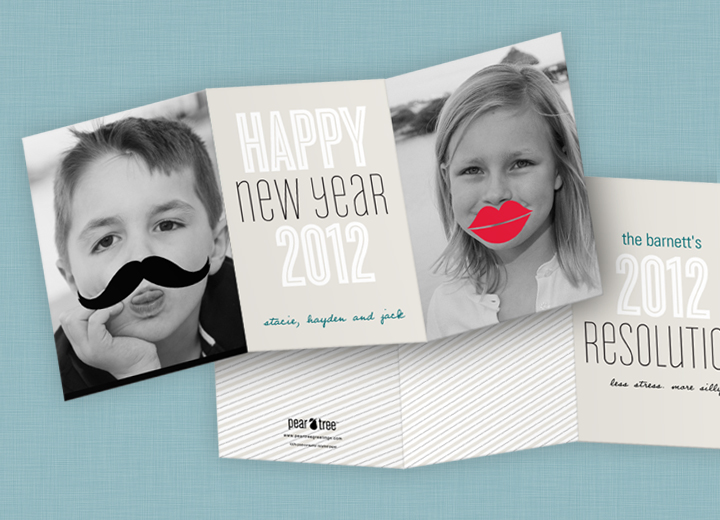 It's hard to pick a Featured Favorite in December because we see so many great cards at this time of year. But this humorous New Year's card caught our eye, especially because the order came through well before Christmas. Turns out that Stacie, the card's creator, settled on sending New Year's cards while looking for holiday card ideas, because the dress-up lips and mustache were just the touch of vintage silliness she was looking for.
Our Dressed Up for the New Year photo cards offer the option to put a silly mustache or lips on your photos. Stacie said she had never considered New Year's cards when looking for her holiday card ideas before, but loved this concept when she saw it. "We had a really tough year," she explains. "For us, the focus is on next year being much less stressful!" That would also explain her choice of text on the card: "2012 Resolution: Less stress. More silly." Good luck with your resolution, Stacie. We think you're off to a good start!
See our entire collection of New Year's cards and holiday photo cards to get your own silly ideas. Or keep reading our blog for more New Year's ideas.