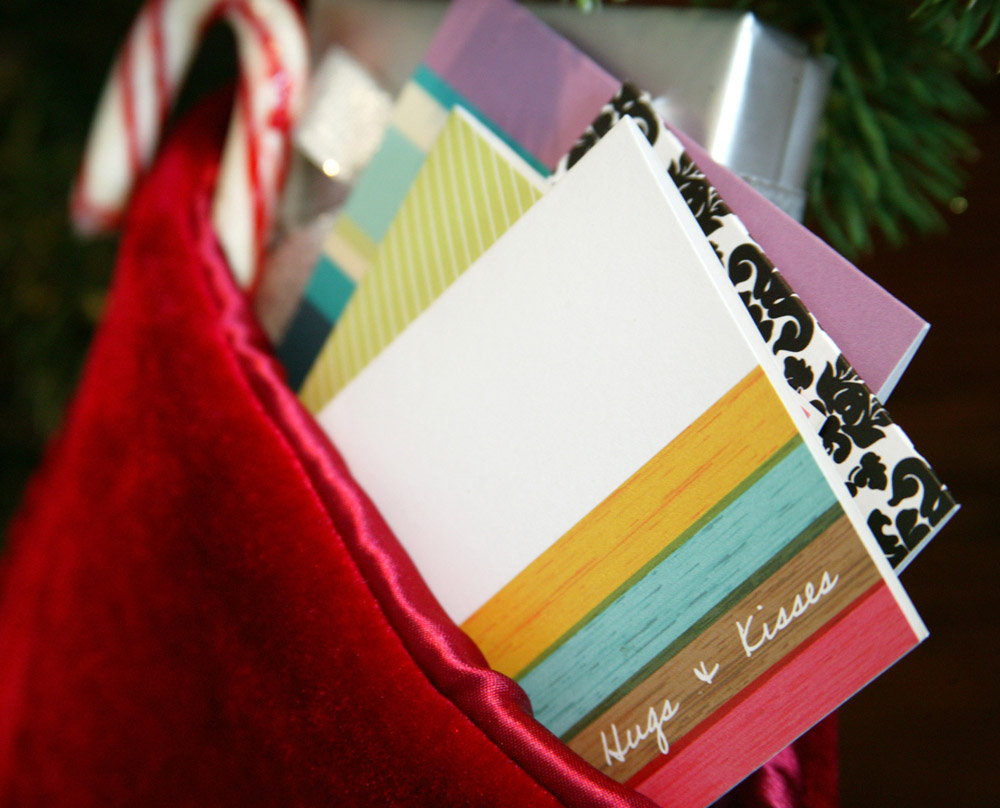 The most thoughtful gift ideas are the ones with a personal touch, the ones that say, "I thought about you, and I know you'll love this!" What's more personal than
personalized stationery
? It's a gift that only they can use, chosen with care and imprinted with their name or initials.
This Christmas I decided to give personalized note cards to all the women in my family: sisters, sisters-in-law, mother and mother-in-law. In choosing the designs, I carefully considered each woman: her style, her personality, her needs – and found a design for each that matched her style perfectly. I then personalized them, some with a first name or initial, some with the family name, and some with both, depending on how I thought she'd use them. It was fun to do, and I can't wait to hand them out at our Christmas gathering.
Our note card sets also make nice stocking stuffer ideas, because they are gifts everyone can use. We all wish we had a spare birthday card or get well card on hand for those occasions that take us by surprise. And special stocking stuffer ideas for moms or kids are our little mini note cards, for those times you want to leave a message for someone you love. Just like a handwritten note, the gift of stationery says, "I'm thinking about you."
For more gift ideas, keep reading our blog, or visit our Gift Guide and get your holiday shopping done in minutes!