We see lots of great engagement photo ideas here at Pear Tree, happy couples filled with excitement, sharing their joy in very creative ways. But the pressure to be creative and stand out while staying true to your personalities can be daunting.
For those who may need a little help getting started, we've created a Pinterest board to share the engagement photo ieas we love. Feel free to use our ideas, or create your own board of ideas you love.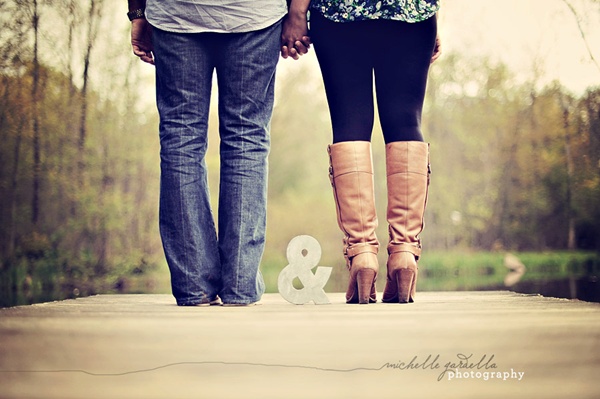 Image by: prettylittleweddings.com
Some of the recent trends in engagement photo ideas we've noticed are:
-editorial style photos
-first date or favorite locations
-hand-held props (balloons, hearts, etc.)
-photos of feet or torsos
-words & props in the photo that create a rebus
-the classic ring shot
-vintage filters, textures, locations & props
-themes (movies, destinations, sports, time periods)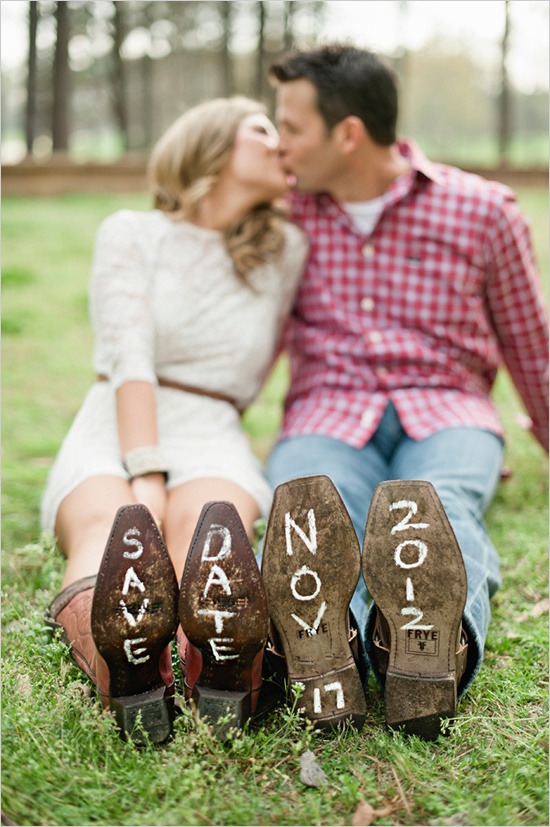 Image by: WeddingChicks.com

Engagement photos, while certainly not required, are being used in many ways, from save the date cards and save the date magnets, to decorating the tables and favors at your wedding. Brides may also use them to create blogs or websites, inviting family and friends to participate in the wedding planning. Have fun with them!
Shop now for save the date cards that let you incorporate your own engagement photo ideas, or keep reading our blog for lots more save the date ideas!