I have several creative outlets that I like to lose myself in. On any given day they include photography, sewing, scrapbooking and blogging. When an opportunity presents itself to mesh all of my talents into one, my brain starts spinning and the ideas come pouring out of me. My son's first birthday party was no exception to the creative madness. He wasn't even born yet, and I found myself mentally planning his party. I knew I wanted an owl theme, as I had discovered my love for them when I began decorating his nursery. In my mind, an owl sort of became a symbol for my baby boy, and to have it the focus of his first birthday party just brought it back around full circle for me.
As his big day neared and it was actually time to put my thoughts and 1st birthday party ideas into fruition, I began looking for owl-themed party invitations. I have found it best to start here, and let the ideas branch out around it. After all, the invitation is the first clue to your guests as to what your party is going to be about. (Other than the baby of course!)
One quick search for "owls" on Pear Tree Greetings' website led me to many fun options. A personalization of the wording quickly made it my own. I ordered the Whooose Birthday Is It Anyways Kids Birthday Invitations.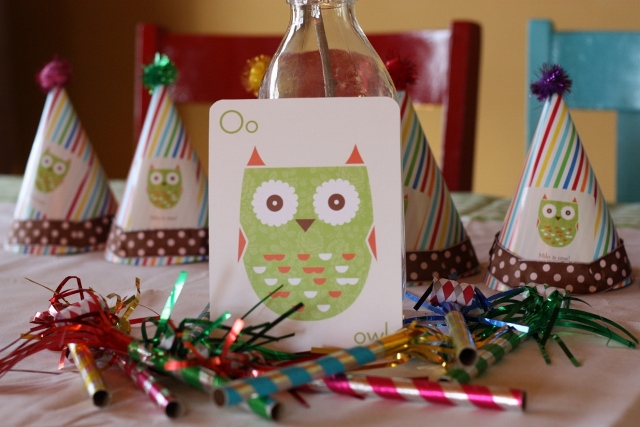 Using the owl and the colors, green and orange, my party prep was on, and I was in full-on crafting mode. I emailed a link of the invite to a vendor on Etsy, and she created coordinating owls for me. I used them to make hair clips for some of our younger guests, and sewed one on a bib I made for my little guy. I also found an owl rubber stamp and made my own party napkins.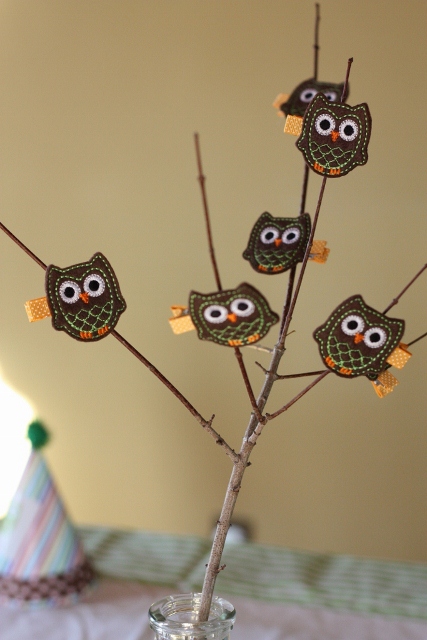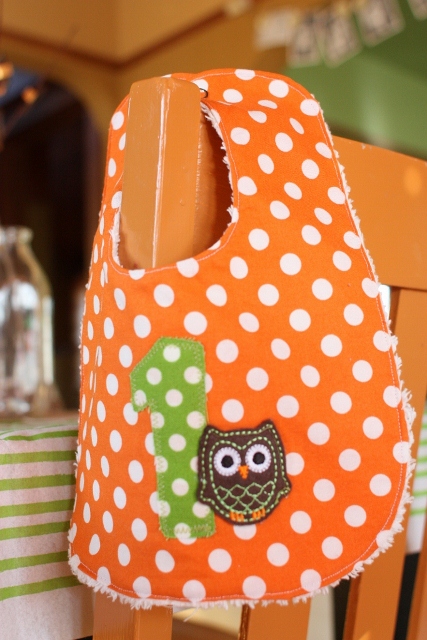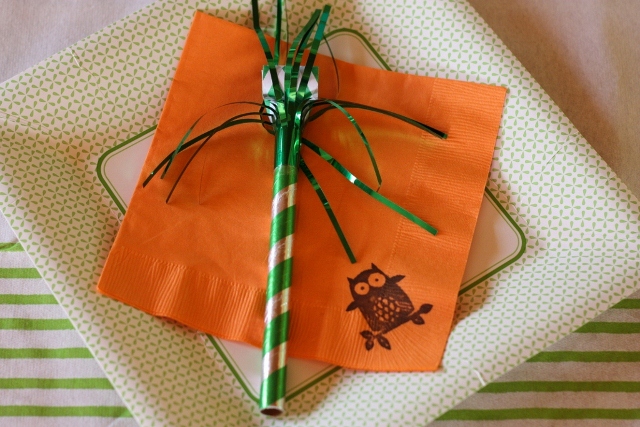 My three year old daughter shares the crafting gene with me, and wanted a special project of her own. We used fun coordinating Whimsical Hoot Favor Stickers to make party hats for our guests.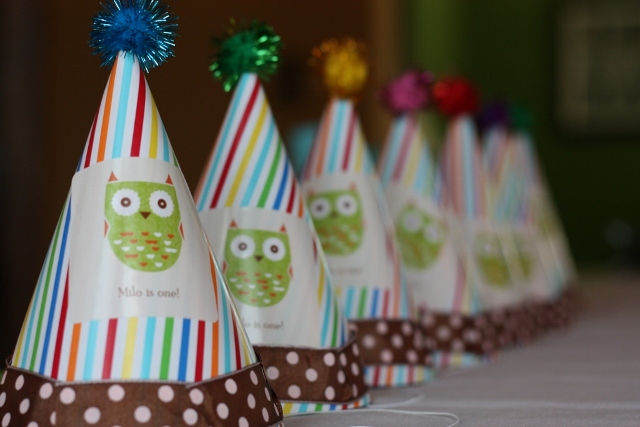 Those stickers were too cute to pass up, so I ordered a second set, this time omitting the personalization on them. I cut them into circles, added writing of my own, and turned them into a photo timeline of baby's first year. My guests absolutely adored this sweet touch, and oohed and ahhed over how much my little man had grown and changed in just one short year.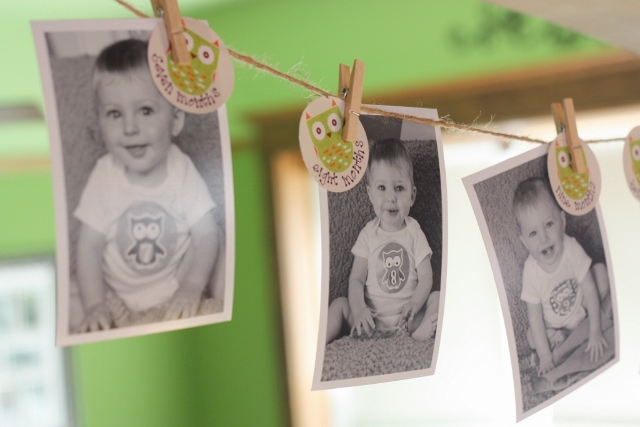 Sweet parting gifts for the guests are owls with gummy worms in their tummies. Cause, you know, owls eat worms.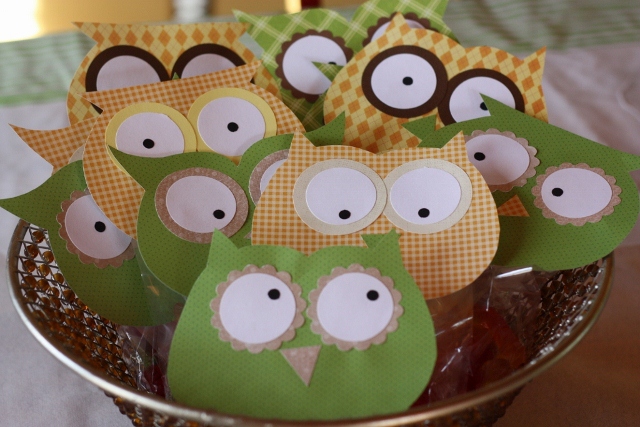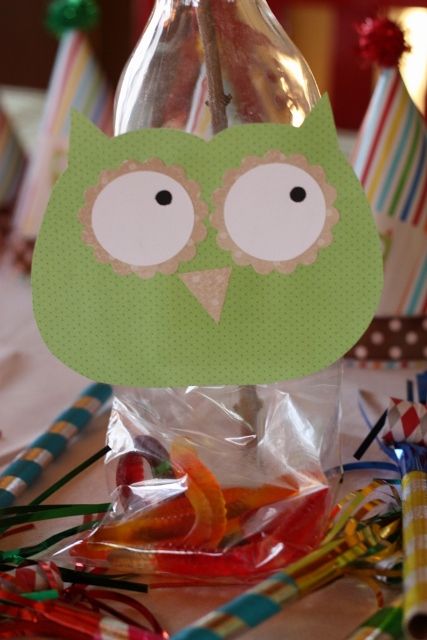 When it was time to put it all together, I stood back and admired my work, and I couldn't hide my smile. This very special first birthday party was surely going to be a hoot.
My daughter's birthday is only six months away, and you better believe that I've already been scoping out Pear Tree Greetings' kids birthday invitations for my next party planning adventure! You'll also find many more birthday party ideas on Pear Tree's blog.

Note from Pear Tree Greetings: We heard that our Whooose Birthday Is It Kids Birthday Invitations were recently featured on a blog called Little for a Little While and we asked the author, Amy Slavik, to share her son's 1st birthday party ideas as our Guest Blogger.