Graduation party ideas can come from anywhere, but the best place to start is with your grad. The party theme can revolve around his or her favorite food (such as our BBQ graduation party), an activity (such as our Photo Booth party), their high school or college (such as our Classic party) or something as simple as her favorite colors (such as our Bright Colors party).
Once you choose a theme, it's time to get creative. It's fun to come up with ways to tie the food, decorations and graduation invitations into the theme for a party that wows teens and parents alike. We've created Pinterest boards to gather ideas for these four unique graduation party ideas. From the invitations to the dessert, everything comes together perfectly.
Classic Grad Party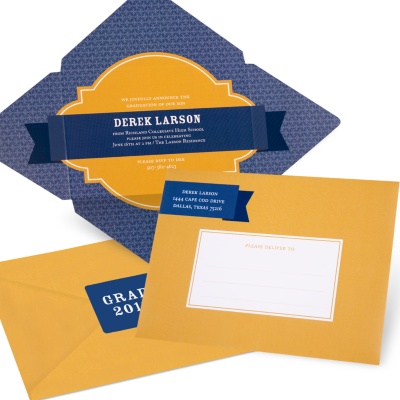 One of the simplest themes to pull off is a classic school theme, whether high school or college. School colors, mascots, sports, scholastic interests, clubs and activities provide all the inspiration you need. Graduation invitations and personalized photo confetti can be personalized to match school colors, and banners and pennants in the school colors make simple yet festive decorations.
A dessert bar is also a popular idea, not just because kids love sweets, but also because parents can prepare it all in advance, which makes party day a breeze. Cookies (with milk, of course!) brownies, cupcakes, ice cream, anything goes. The nice part about the Classic party theme is you can decide how far to take it, depending on how much time you want to put into the decorations and theme.
BBQ Bash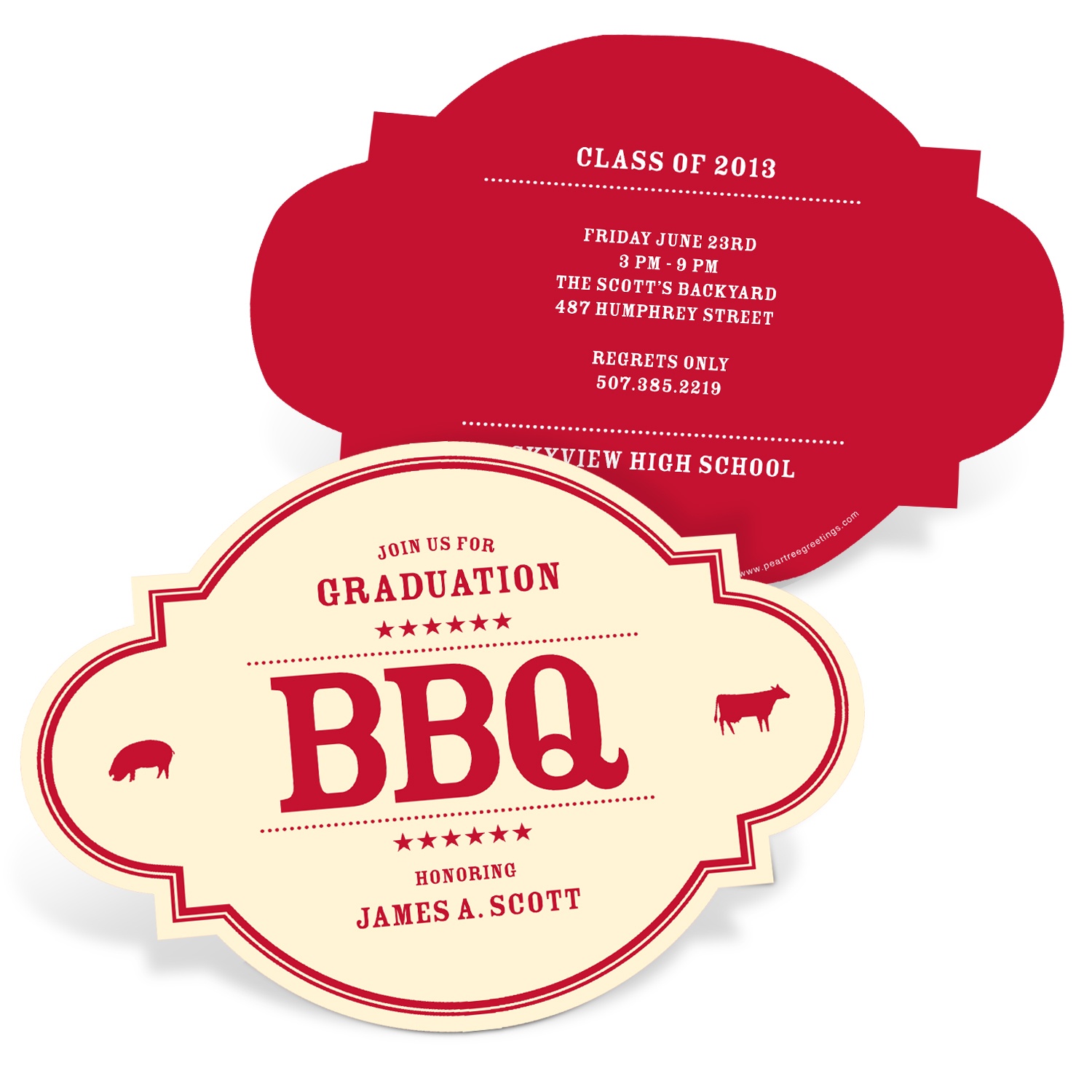 Take the party outside with a summer BBQ party theme. Whether you go with the classic red and white gingham check, or make it your own with school colors, the casual theme makes everybody feel at home.
Who doesn't love hamburgers, hot dogs, ribs or chicken, hot off the grill? Just be sure you've got enough grills and cooks to feed a crowd. Mason jars for drinks like iced tea or lemonade, bandanas for napkins and watermelon on a stick add to the colorful decor.
Snap! Photo Booth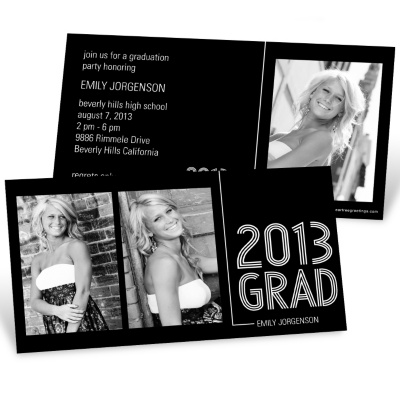 What a fun idea for a grad party–and what a great way to preserve the memory of high school friends and guests at your party! Everyone attending passes through the photo booth, mugs for the camera, and goes home with a printout of their photo.
The striking black and white theme carries through to the decorations and table settings. Chalkboards (or black chalkboard paint on various surfaces) are used as cupcake tags, food labels, placemats and cup markers for drinks, as well as creative fun in the photo booth.
Bright Colors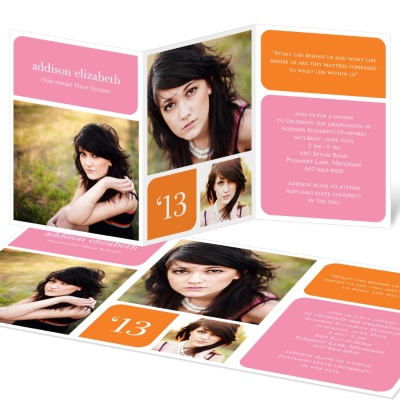 Pick any two colors (they don't have to be pink and orange) and go crazy. That's all there is to creating this colorful and eye-catching grad party theme! From the invitations to the pink lemonade to the candy bar to the paper lanterns, everything ties together.
This sweet party theme is fun to plan because it's easy to spot your colors when shopping for party supplies–you may find you have too many choices! Incorporating the colors into your food choices is a little trickier, but that's where your creativity shines. A candy theme is great for color, but cake frosting and ice cream are also adaptable to any color of the rainbow. Flowers, candleholders, lanterns and table decor add to the festive look.
Read more graduation party ideas and tips on our blog. And start the ball rolling with awesome graduation party invitations, personalized graduation napkins and graduation party decorations at Pear Tree!