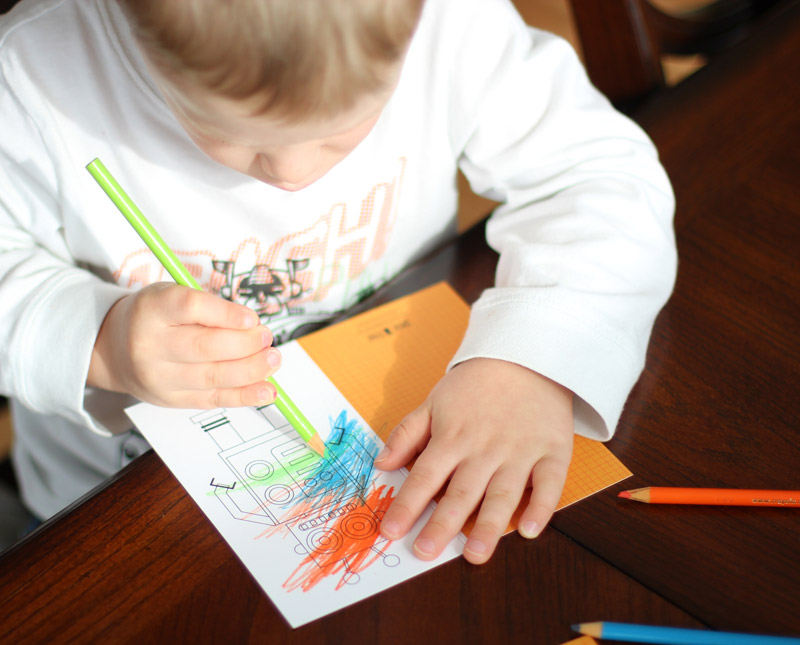 Kids are always being asked to write a note or draw a picture for someone. It's part of being a kid. Whenever I'd ask one of my boys to write a
thank you card
, I'd get the big, melodramatic sigh and the sad-eyes look, and then he'd slowly drag out the crayons and construction paper and say, "Okay, what do I draw?" Not exactly the artistic type.
If only we'd had these super-cute coloring cards in the house, it might have been a whole different story! Our designers came up with these fun thank you card ideas for kids, knowing that when kids have cards they can call their own, there's no stopping them. Each card can be personalized with your child's name, either on the front or inside, and when you mix in a fun activity like coloring, and you've got a winner!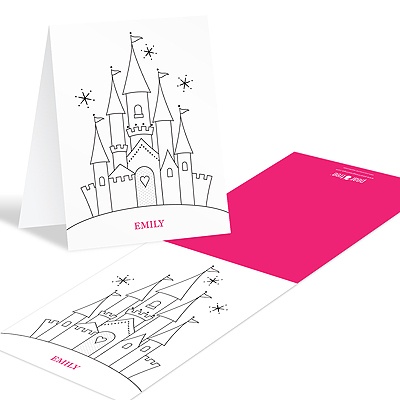 The illustrations are adorable, from the Fill-in Robot Kids Coloring Cards to the Princess Castle Thank You Coloring Cards. Some even allow you to upload your child's photo into the artwork. I'm betting that these thank you card ideas for kids will make moms just as happy as the kids, when it comes time to write those thank you notes!
Keep reading our blog for more kids ideas on how to make writing thank you notes fun! Order your child his or her own fun kids thank you cards today.