We wanted to share our office fun we had the past couple weeks. Our Marketing Coordinator, Katie, went on vacation last Saturday to Mexico so our office team decided they wanted her to come back to a holiday-filled surprise. While she was gone, we wrapped everything in and around her desk including her chair, stapler, picture frames, file cabinets, walls, computer, candy bowl and of course her desk itself. She was welcomed back this Monday morning with jolly smiles!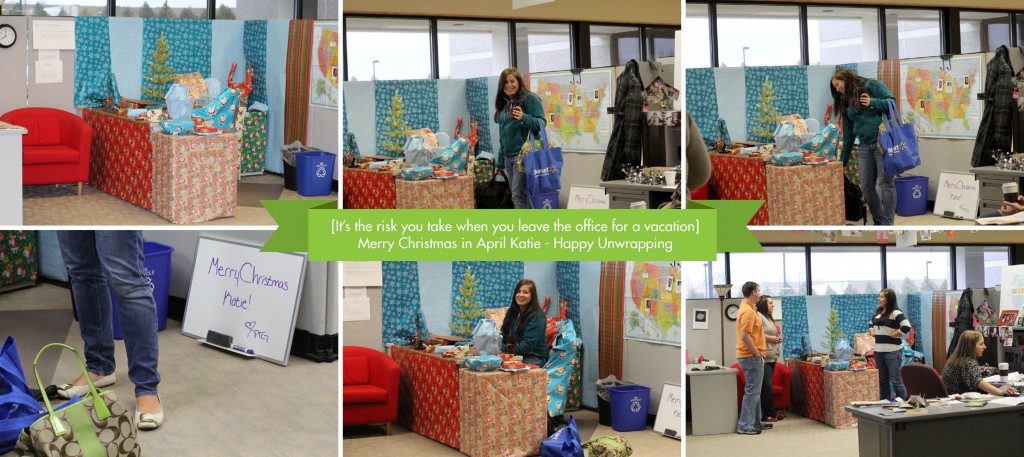 What do you think of our work? Have you done anything like this to your co-workers? We'd love to hear your ideas (and possibly try them out in the future)!
Dani manages social media at Pear Tree Greetings, which means she actively shares, tweets, pins and posts from her laptop or phone all day long, always stressing the importance of a handwritten note.