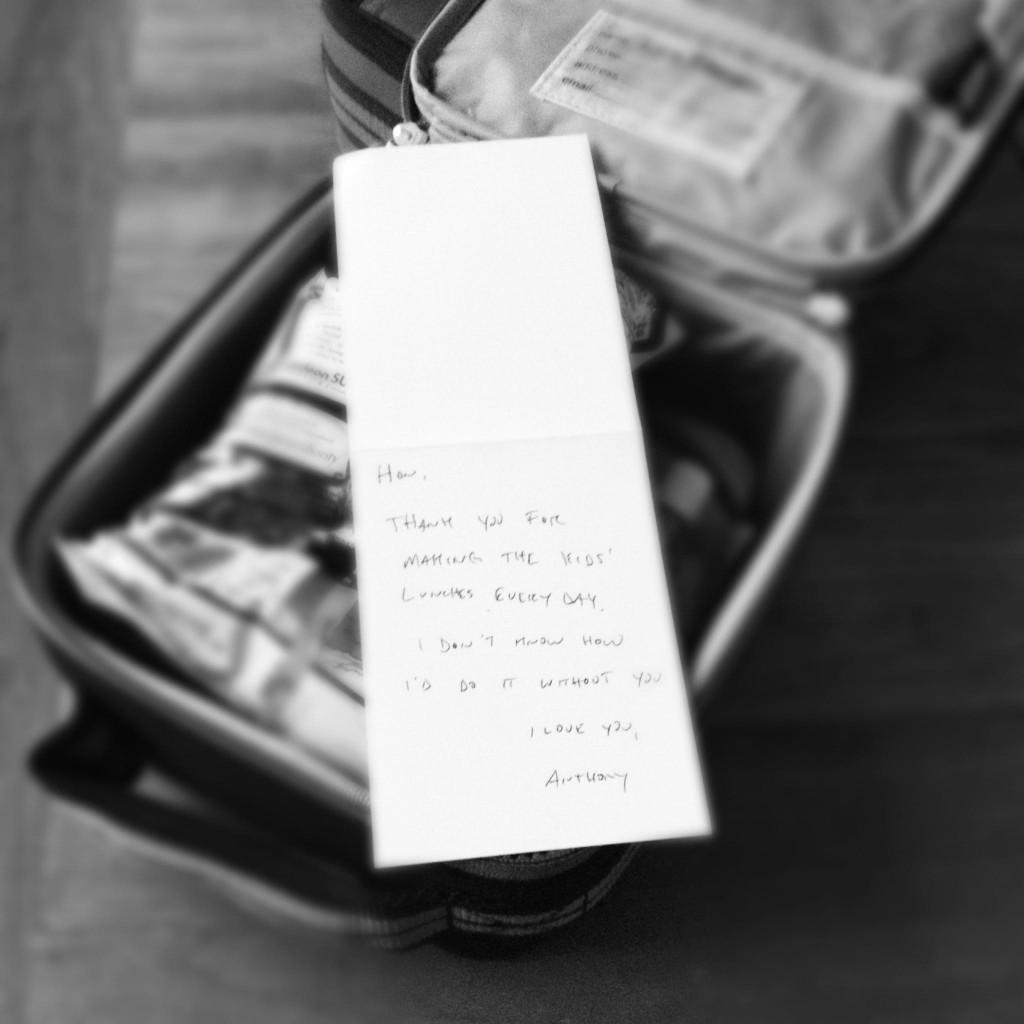 I thought I would share this while it was fresh in my memory. This morning, when I opened up my kid's lunchbox, I found a note from my husband. It was very unexpected, and put a smile on my face. What did it say?
Hon,
Thank you for making the kids' lunches every day. I don't know how I'd do it without you.
I love you,
Anthony
Just wanted to share. It made my day.
Whose kids have the coolest Valentines, Halloween costumes and birthday parties on the planet? Angela's. She heads up the product design team at Pear Tree, so it's no contest, really. She lives with her husband and four kids in Tucson, Arizona. To Angela, a perfect design is timeless, and a perfect photo of her kids has them wearing matching (but not identical) clothes. She loves a well-set table, and her favorite holiday is Thanksgiving…no, Halloween…no, Thanksgiving. Does she have to pick?