Real cards created by real people like you!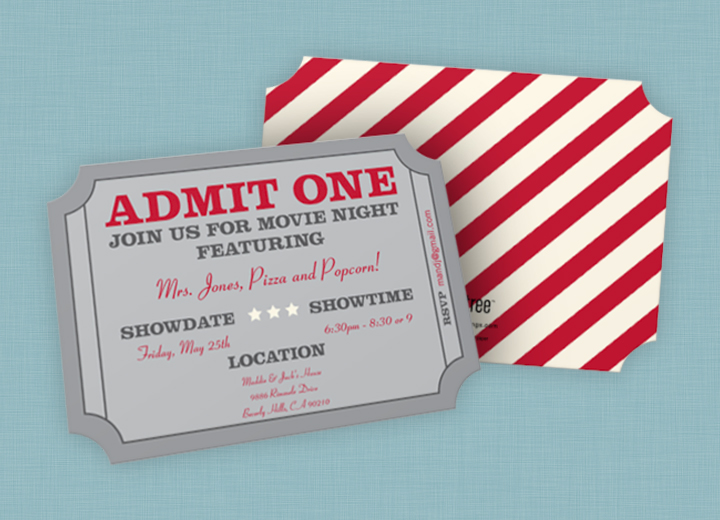 What if you and your kindergarten girlfriends were invited to Movie Night with your favorite preschool teacher, Mrs. Jones? We bet you'd be jumping up and down and squealing in delight if you saw this party invitation in the mail!
Andrea wanted to do something special for her Kindergarten-aged daughter and her friends. Knowing how much they adored their former preschool teacher, Mrs. Jones, she came up with the idea to host a Movie Night and invite Mrs. Jones as the guest of honor.
She began looking for party invitation ideas and came across our Admit One Movie Night Invitations. "I had searched on line for movie-themed invitations," says Andrea, "and this was definitely the cutest one! I wanted a special invitation and we found it!"
The plan is to have Mrs. Jones help the girls make pizza and then join them to watch a movie and munch on popcorn. And what is Andrea looking forward to the most? "Giggling kindergarten-aged girls having a blast with their sweet preschool teacher!"