One of our favorite birthday party themes is a cowgirl or cowboy birthday party because the western theme lends itself to so many fun decorating ideas, activities and treats. We filled a
Pinterest board
with all of these (and more!) western birthday party ideas!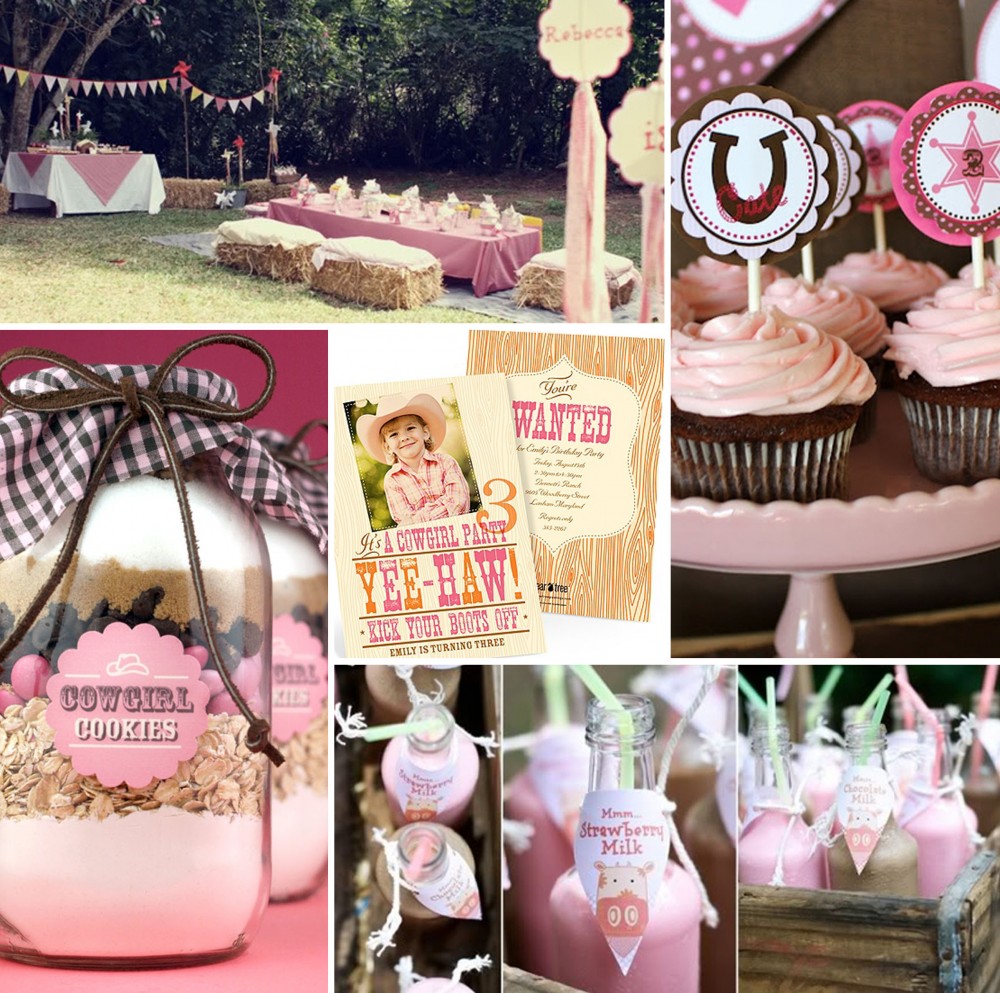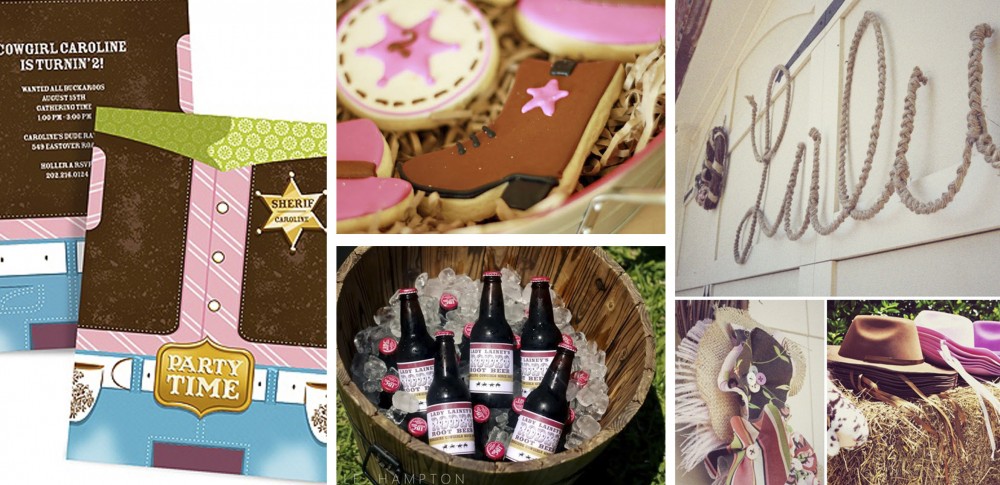 And just look what happened when we let celebrations.com go hog-wild with our blue and green version of our Yee Haw Western Birthday Invitations. They used rustic materials like haystacks, rope and fabric to bring their western birthday party ideas to life.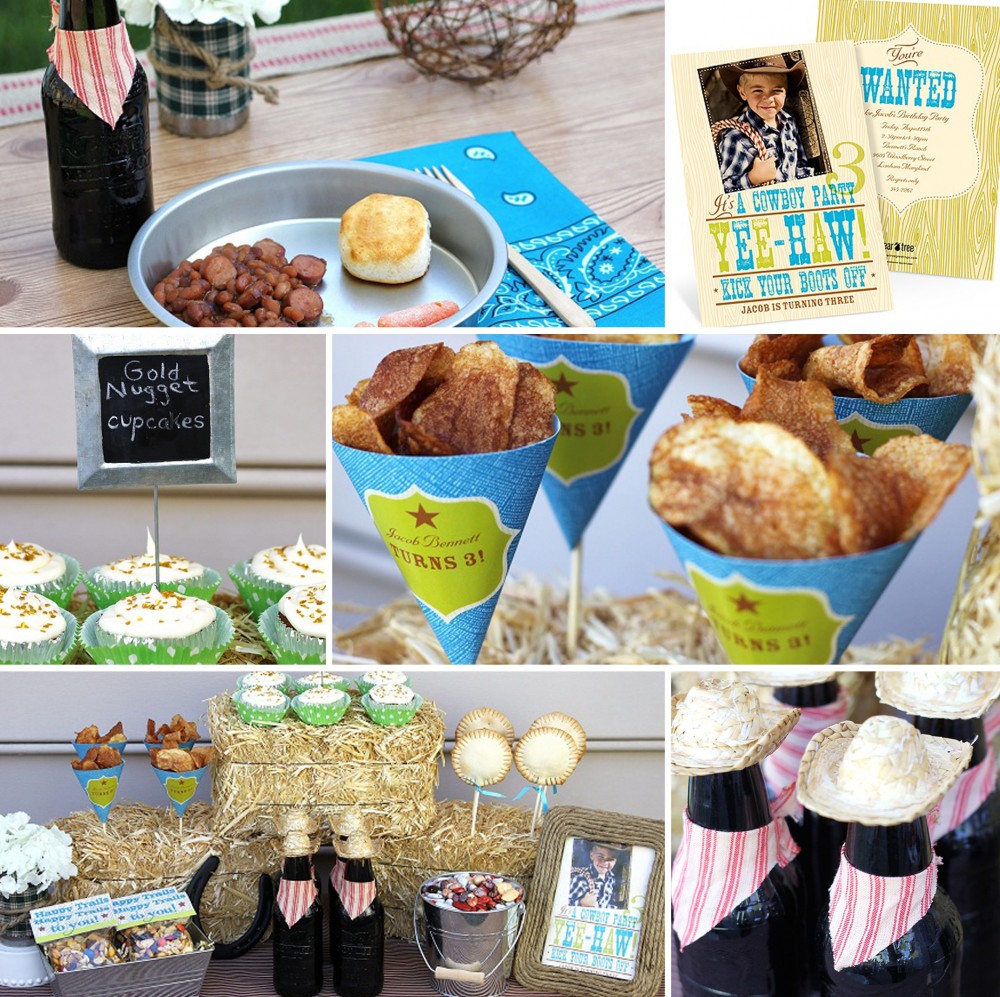 Rope tied around a fabric-covered tin can made a down-home vase for flowers, while twine-embellished picture frames placed throughout the party held photos of the birthday boy. Snacks-on-a-stick were inserted into the hay bales, including cones decorated with coordinating kids birthday favor stickers from Pear Tree. Root beer bottles were decorated with fabric scraps to look like bandanas, and topped with craft-store doll-sized cowboy hats. Beanies and weenies were served on tin plates, just like they would be in the wild west, and for dessert, gold nugget cupcakes!
Kids panned for gold using pie tins, and were thrilled to find sparkling nuggets among the rocks and sand at the bottom of a baby pool. The trick was, they couldn't use their hands! At the end, they could turn in their gold for trinkets, and favor bags filled with homemade trail mix. Printable bag toppers saying, "Happy Trails to you!" were the perfect way to end the party.
Keep reading our blog for more great kids birthday party ideas, or start shopping now for your western-themed kids birthday invitations!