My baby turned one on May 25th. Oh, it's a happy day, but, wow, she is getting so big! My fiancé and I wanted to celebrate her birthday so we threw her a first birthday party and invited all her friends!
Lola has been such a wonderful addition to our family. She loves to cuddle with us and give us sweet kisses at night, and hunt and chase birds during the day. She is such a good girl! Oh yeah, did I tell you Lola is our Springer Spaniel? Yep, that's right, we had a birthday party for our dog!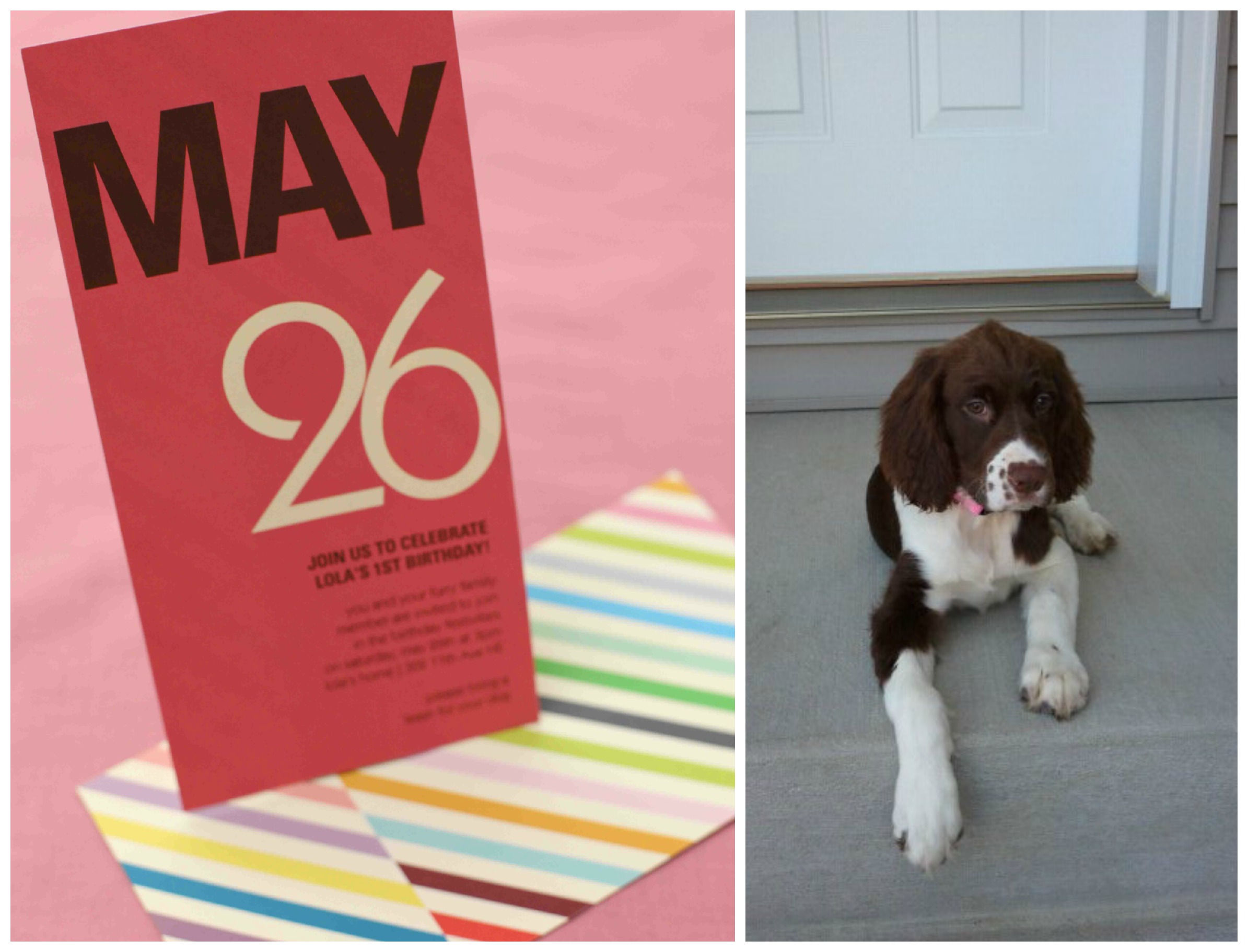 For her party, I wanted to craft some fun dog birthday party ideas for all her doggy friends to enjoy. It starts with the invitation, and since Lola is a brown and white Springer and wears a pink collar, she inspired the colors of her party. I used Pear Tree's Color Stream – Retro Party Invitations, and made the background pink and the text brown and ecru.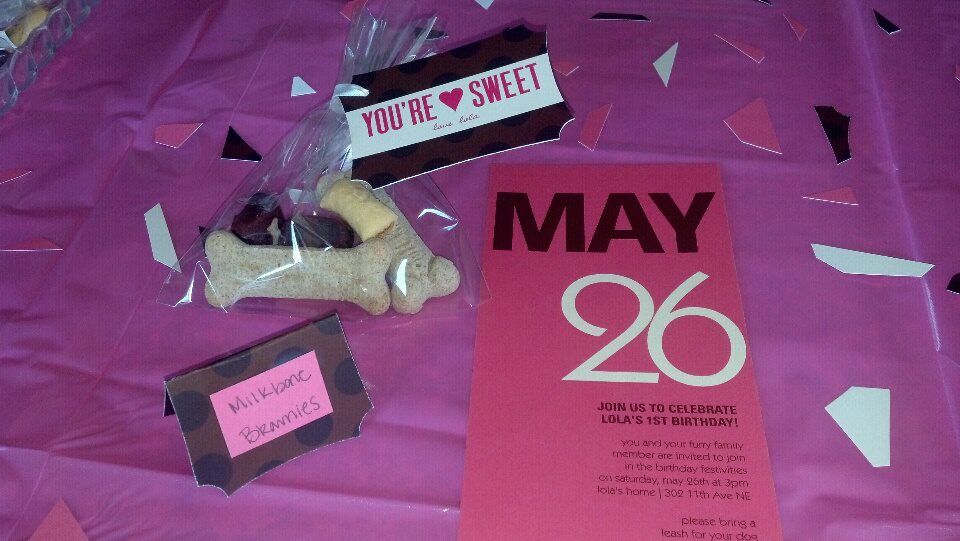 For her decorations, I bought a pink tablecloth, brown napkins with polka dots in pink and ecru, and light pink and dark pink plates for the human snacks. I ordered extra invitations and cut them to make confetti to spread on top of the table – love confetti! Since this was a dog party, I wanted to have fun with the food choices for the humans. Everyone enjoyed the puppy chow, the 'Springer' salad, the delicious milkbone brownies, and doggie do-do (chili cheese dip) with pooper scoopers (Tostitos scoops). I ordered Pear Tree's You're Sweet – Valentine Gift Tags to make doggie treat bags to give to her friends that came and celebrated with her. With the few extras, I folded the tags in half to make name cards for the food choices. It was the perfect touch!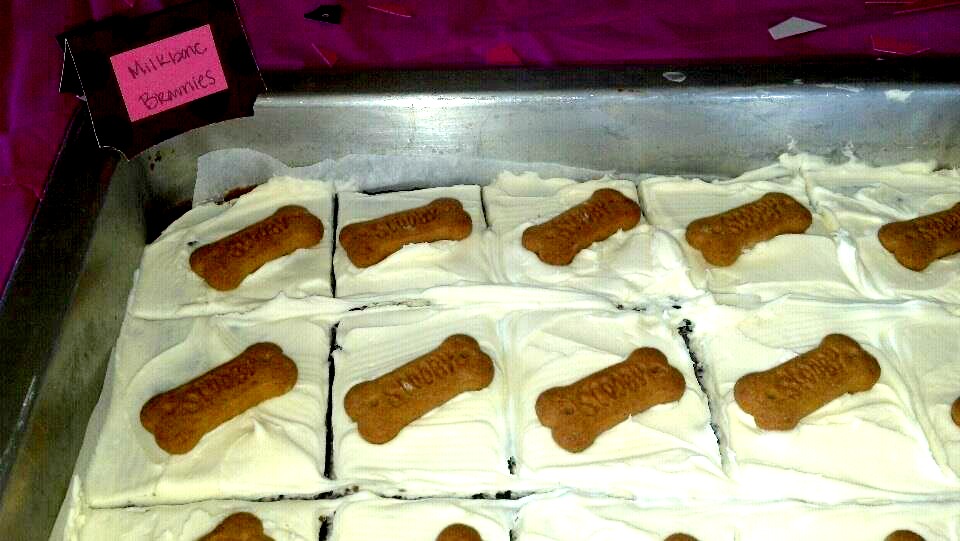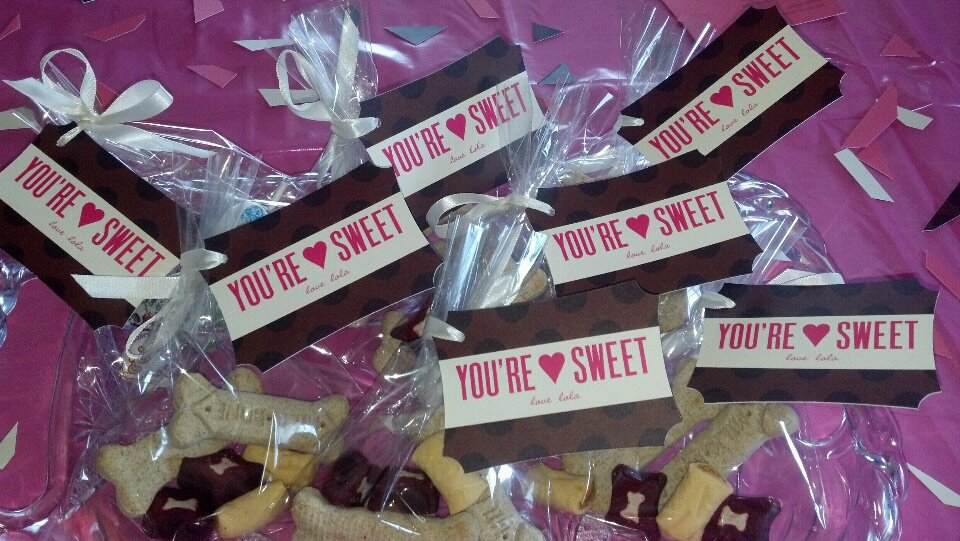 To continue with her dog birthday party ideas, we set up a pool with Frisbees, tennis balls, chew toys and tug-of-war toys for her and her friends to enjoy. The dogs had fun chasing, fetching and rough housing with each other, as all of us proud parents watched.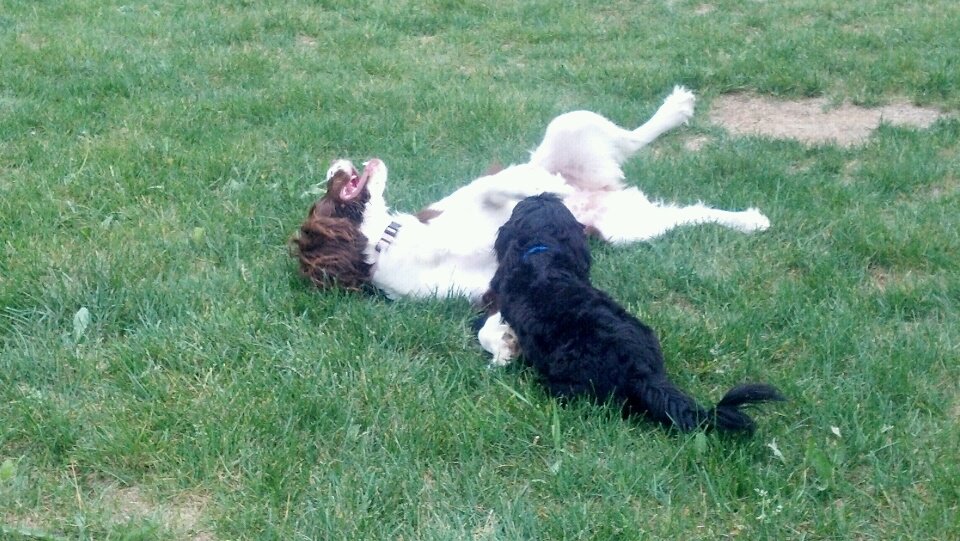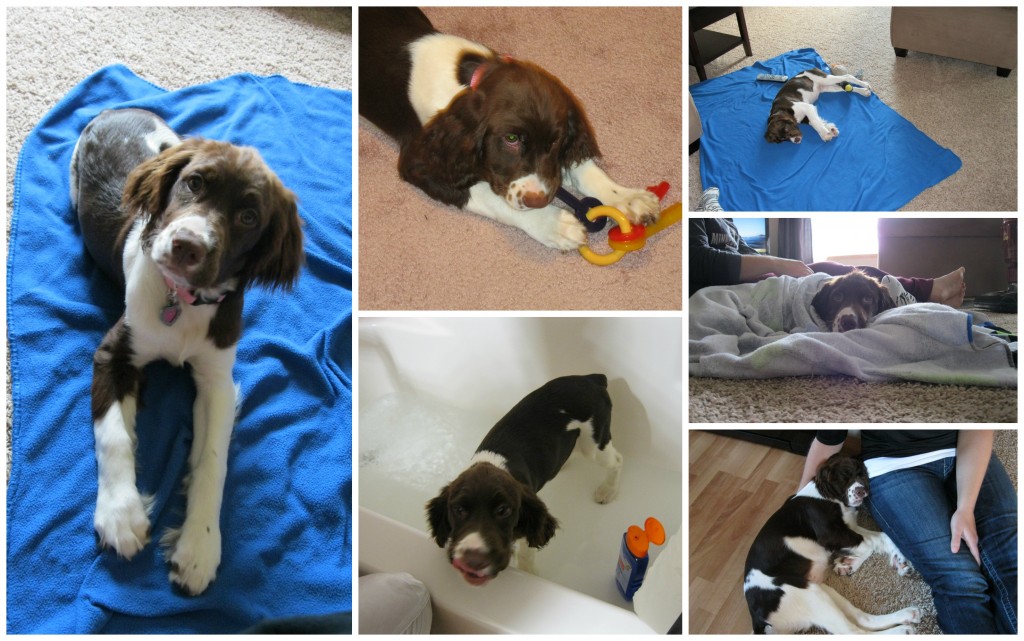 Shop our party invitations for your pet or keep reading our blog for other, fun birthday ideas.