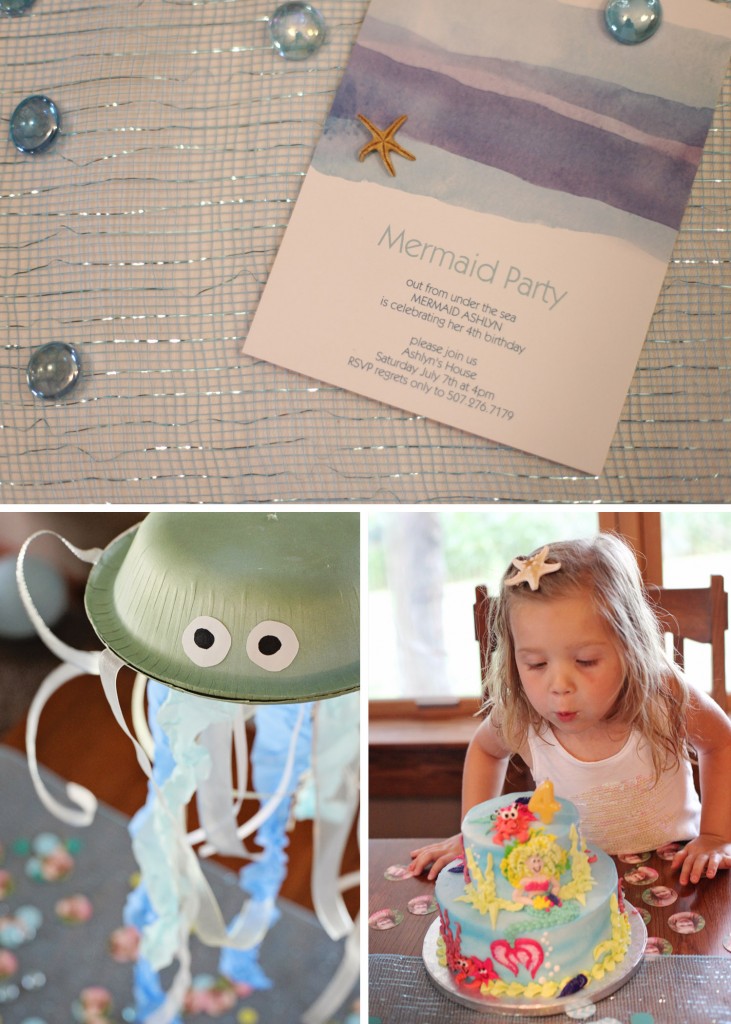 My niece recently turned four, and I was ecstatic to hear that she and my sister-in-law were looking for mermaid birthday party ideas. I had recently seen this
Mermaid Birthday post
from
The Tomkat Studio
, and being the mother of two boys, I was drooling over all the girliness.
When I'm involved in a party, it starts with the invitation. Pear Tree has a pool party invitation that tied in perfectly with our mermaid birthday party ideas.
I give my sister-in-law all the credit for pulling this party together — I just helped her with the set up and took photos. She found an adorable how-to-make-your-own-jellyfish tutorial from Scrapbooks, etc., and added great details of her own from real starfish table décor, to netting hanging from the ceiling, to starfish cupcakes and so much more.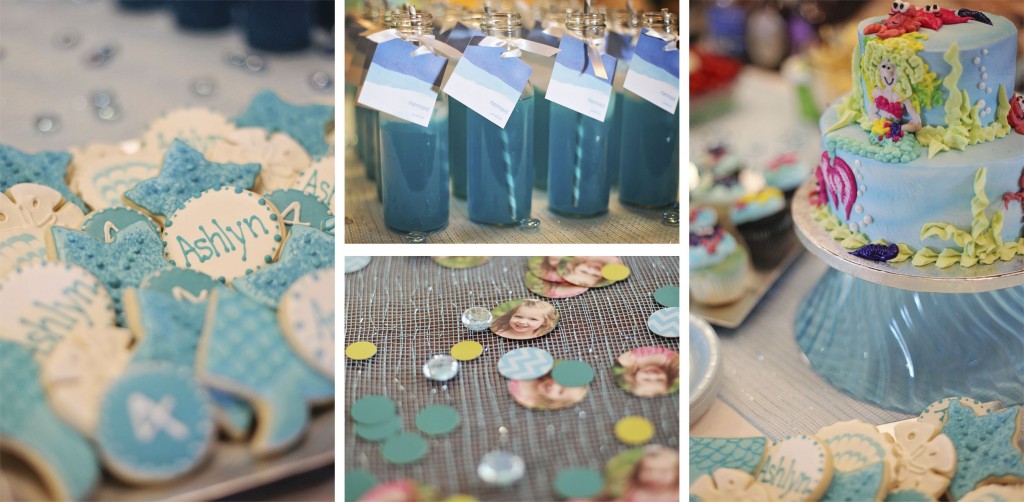 The cookies and cake were from local vendors. I love using my sauce jars from Specialty Bottle and couldn't resist incorporating our Class Crest Photo Confetti. The guests (okay, mostly the short ones) loved the Mermaid Potion (ahem, blue Hawaiian Punch).
Mermaid parties have become pretty popular on Pinterest. Here's a link to more mermaid birthday party ideas! You can also find lots more kids birthday party ideas on our blog, or browse our kids birthday invitations for theme ideas.