There have been a lot of birthday parties lately at Pear Tree! My niece, Taytum, just turned three. My sister-in-law told me that she wanted to have a party and asked me for birthday party ideas, starting with
kids birthday invitations
from Pear Tree. She wanted an invite that would show a lot of photos, since she loves to take pictures of her daughter. We decided on the
Colliding Collage birthday invitations
—perfect!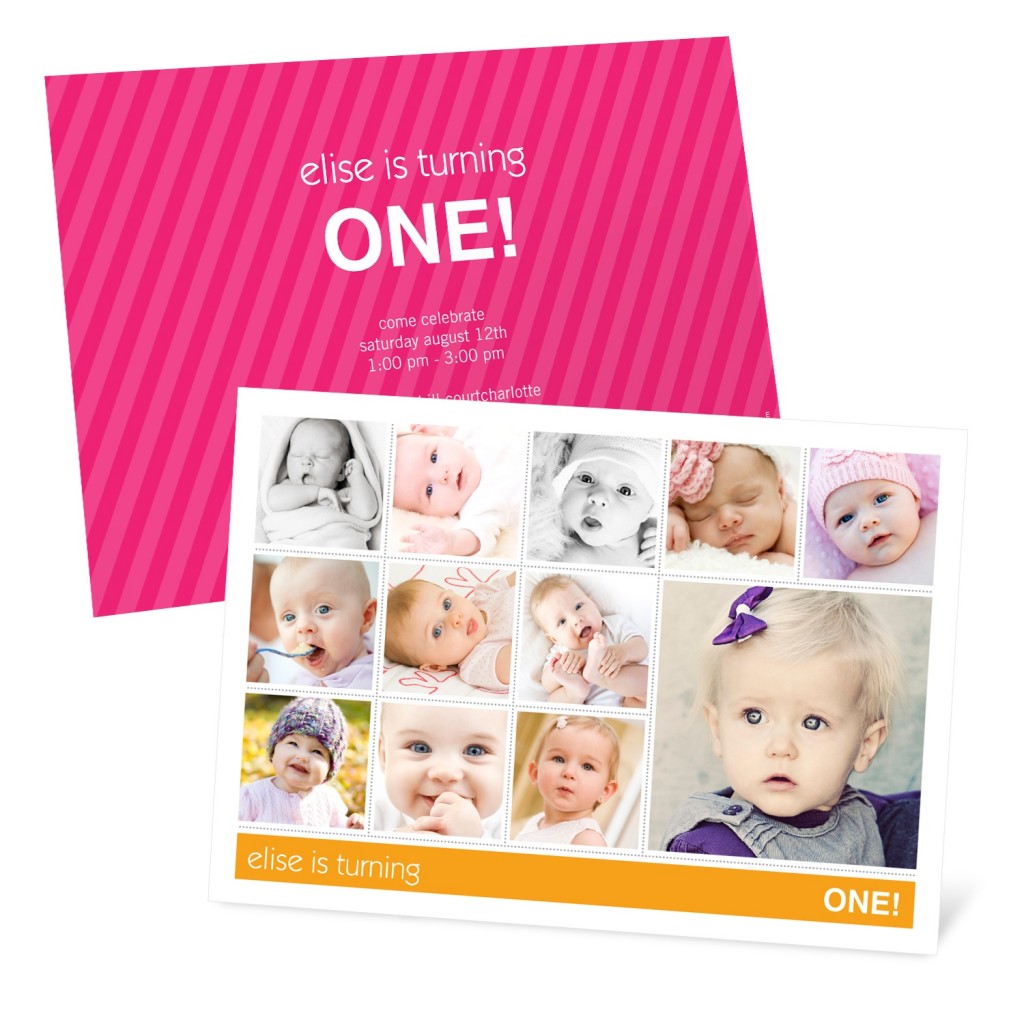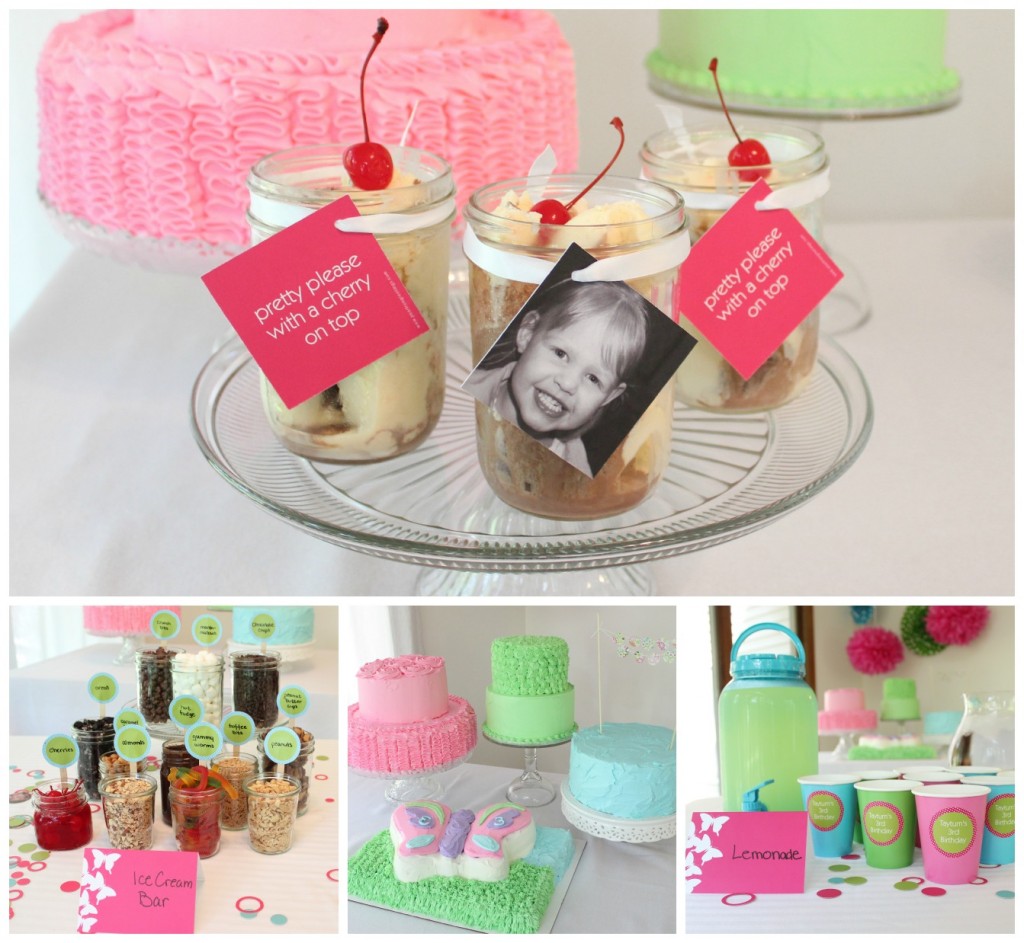 Now, you just cannot have a party without going all out like everybody is doing nowadays. We decided that an ice cream party would be a fun and started looking for ice cream party ideas. I volunteered to do the cakes. (I love to bake.) She wanted a butterfly cake, and I wanted to do some fun cakes for the table as well.
Since they live in the country, it was only fitting to use jars for the ice cream sundaes. They worked out so well and everyone adored them! We decorated the jars with Pear Tree's Colorful Artwork favor gift tags (personalized with a photo of Taytum in place of the artwork) and the saying 'pretty please with a cherry on top,' on the back—perfect for an ice cream sundae! My sister-in-law made sure to provide lots of toppings for the kids and adults. Our ice cream party ideas were a hit.
In keeping with our butterfly theme, we used Fluttering Silhouette photo cards for the place cards and thank you cards, and dressed up the tables with Faux Glitter Party Decorations personalized with Taytum's photo. We also used Dotted Monogram favor stickers for the sundae bar toppings and on the drink cups. (Hint: leave them blank when ordering if you want to write on them!)
We all had so much fun! Taytum loved all of her gifts and everyone enjoyed and appreciated all of the hard work my sister-in-law went through to put on an adorable birthday party. Now she just has to figure out how to top it next year! Look for more kids birthday party ideas on our blog, or shop for kids birthday invitations now!