In honor of everyone who is going back to school this month, Pear Tree Greetings' team members decided to join in with sharing photos of their school days. Enjoy. Seriously, enjoy. Comments are more than welcome!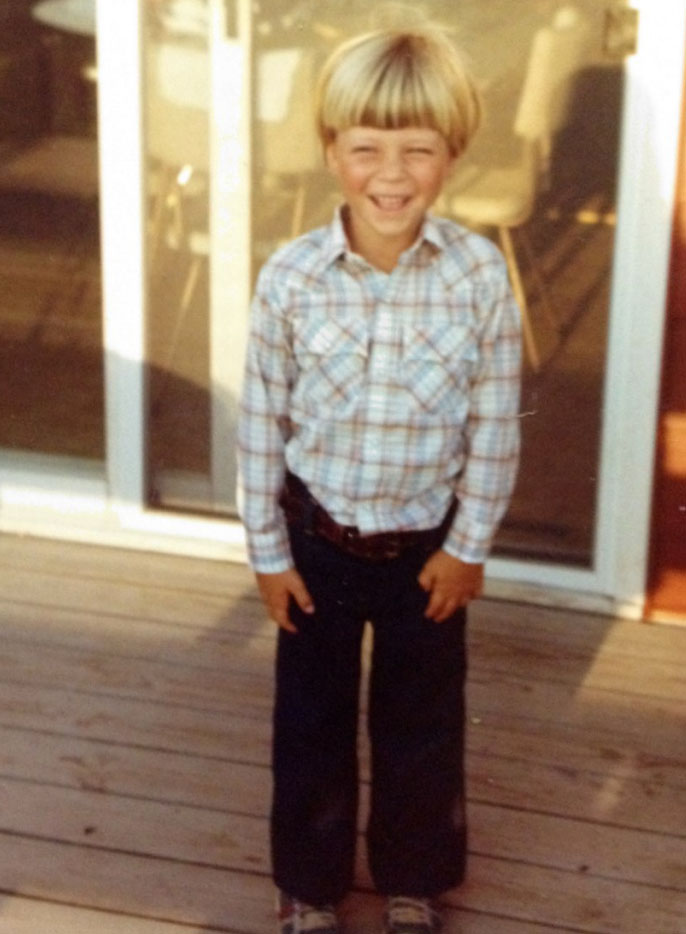 This is Josh on his first day of Kindergarten. This chipper young man is our genius Website developer who is responsible for our site not crumbling to pieces (big job, huh?!). His forward-thinking e-commerce ideas keeps him and his team busy all year long, just what will they think of next?! And yes, his smile is this big when he sees a
bug
and squashes it!
Dani manages social media at Pear Tree Greetings, which means she actively shares, tweets, pins and posts from her laptop or phone all day long, always stressing the importance of a handwritten note.