In honor of everyone who is going back to school this month, Pear Tree Greetings' team members decided to join in with sharing photos of their school days. Enjoy. Seriously, enjoy. Comments are more than welcome!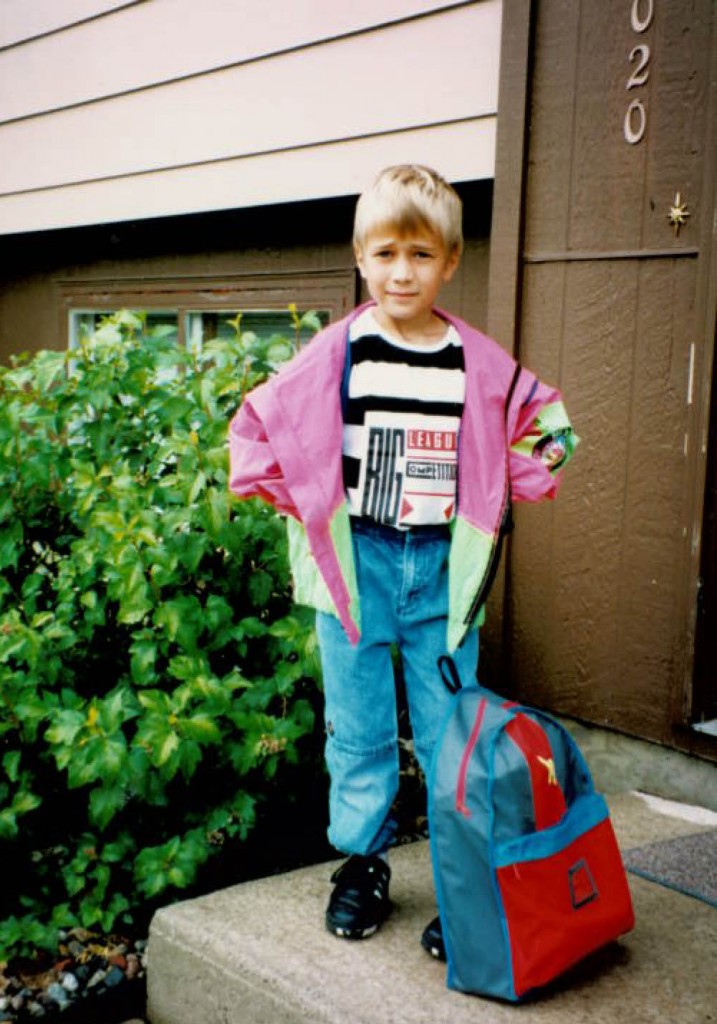 This is Tyler on his first day of first grade. Don't let the coat fool you, there is genius behind it. Tyler is our IT guy and answers ALL questions about ANYTHING. Go ahead, ask away!
Have a photo of your child going back to school this year? Share it by entering in our Back to School Photo Contest.
Dani manages social media at Pear Tree Greetings, which means she actively shares, tweets, pins and posts from her laptop or phone all day long, always stressing the importance of a handwritten note.