In honor of everyone who is going back to school this month, Pear Tree Greetings' team members decided to join in with sharing photos of their school days. Enjoy. Seriously, enjoy. Comments are more than welcome!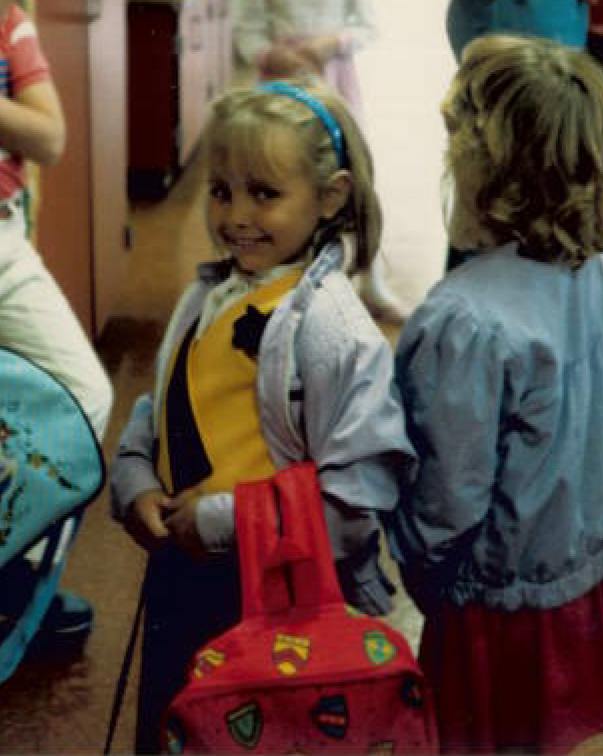 This is Brianna on her first day of Kindergarten. Brianna keeps all of our online marketing efforts in line, and was clearly just as organized at the age of 5. She has since traded her giant backpack for an equally large handbag that weighs more than she does.
Have a photo of your child going back to school this year? Share it by entering in our Back to School Photo Contest.

As the marketing copywriter for Pear Tree, Cathy knows how intimidating writing a Christmas card or thank you note can be. When she is not writing, she is busy gardening, doing DIY projects around the house or trying to keep her three teenage boys in line.