In honor of everyone who is going back to school this month, Pear Tree Greetings' team members decided to join in with sharing photos of their school days. Enjoy. Seriously, enjoy. Comments are more than welcome!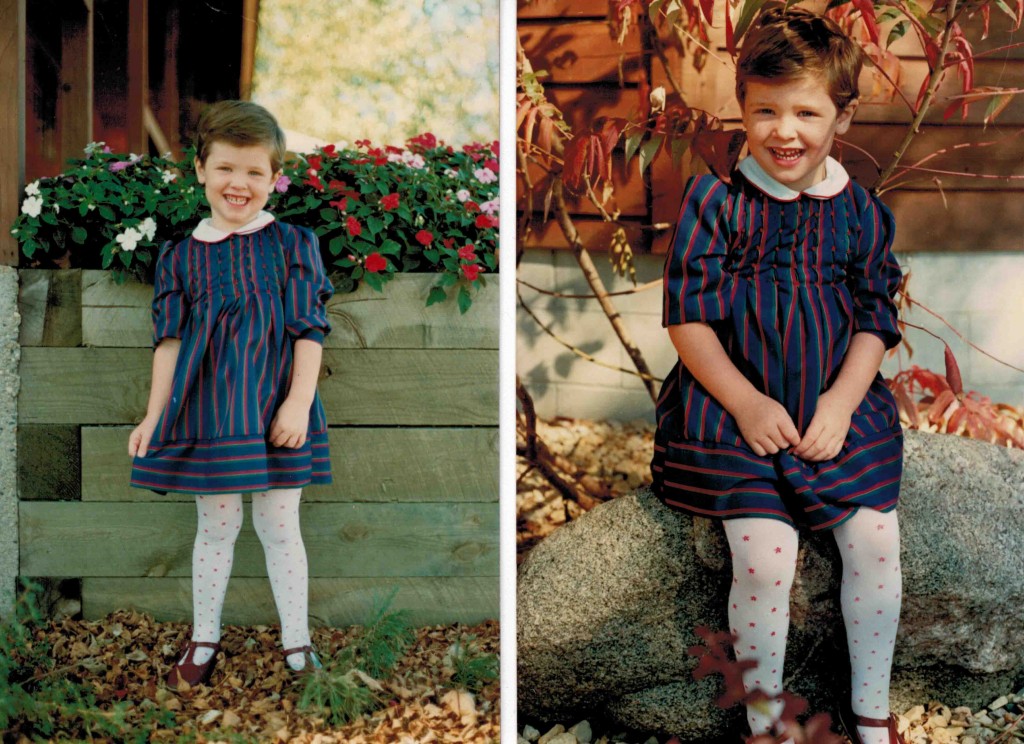 This is Christy on her first day of preschool. Christy is a monthly blogger on Pear Salad and manages all things marketing at Pear Tree. Here is what Christy's mom said about her first day of preschool, "
The choice of tights was YOURS…it was probably my concession to you during our fight to get you to wear the dress ; )
"
Have a photo of your child going back to school this year? Share it by entering in our Back to School Photo Contest.

We are a small company who loves to create beautiful things out of paper. We are also moms, dads, sisters, and friends who, just like you, love to share.

Latest posts by Pear Tree (see all)