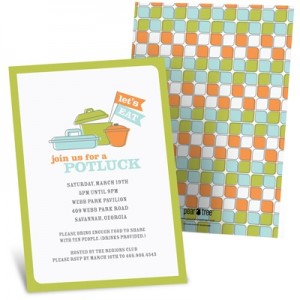 Our
Let's Dish Potluck Party Invitations
were the star of the show at this
celebrations.com
potluck party! You don't always think to send an invitation to a potluck, but when you do, your guests know they'll be expected to bring something, and you'll have a great starting point for a coordinated look.
The three retro colors in the potluck party invitation were incorporated into all the potluck party ideas, from the centerpieces to the serving tables and even the menu. Little flags on the invitation translated to little flags that told guests where to set their dish on the buffet table. Cupcakes decorated in green, aqua and orange, added to the colorful scene, where more flags became "Yum" cupcake toppers.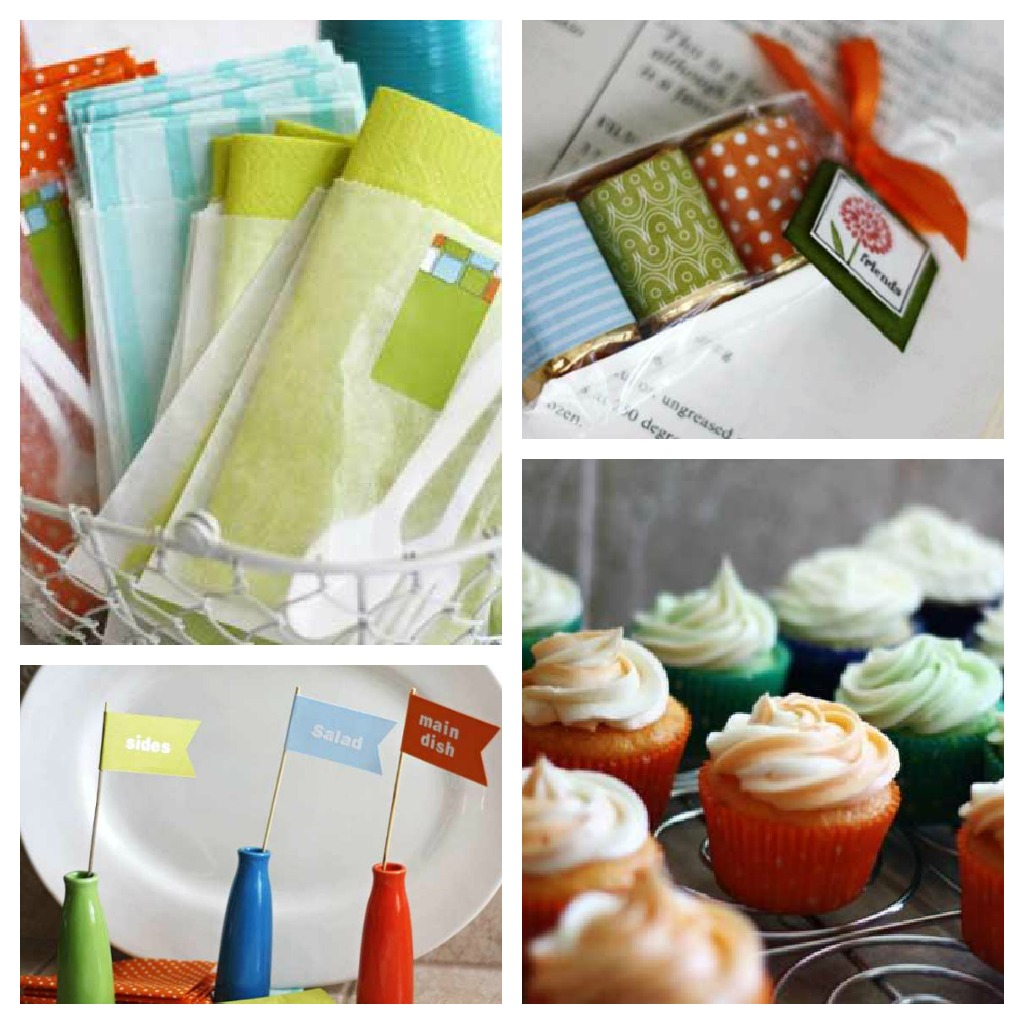 Translucent glassine bags decorated with Tiled Pattern Retro Address Labels (ordered blank), held color-coordinated napkins and utensils for easy pickup and a colorful addition to the table. Guests left with another bag containing personalized party favors, made from store-bought chocolates banded with decorative paper in the party colors! These simple potluck party ideas pulled the whole party together to create one cohesive look.