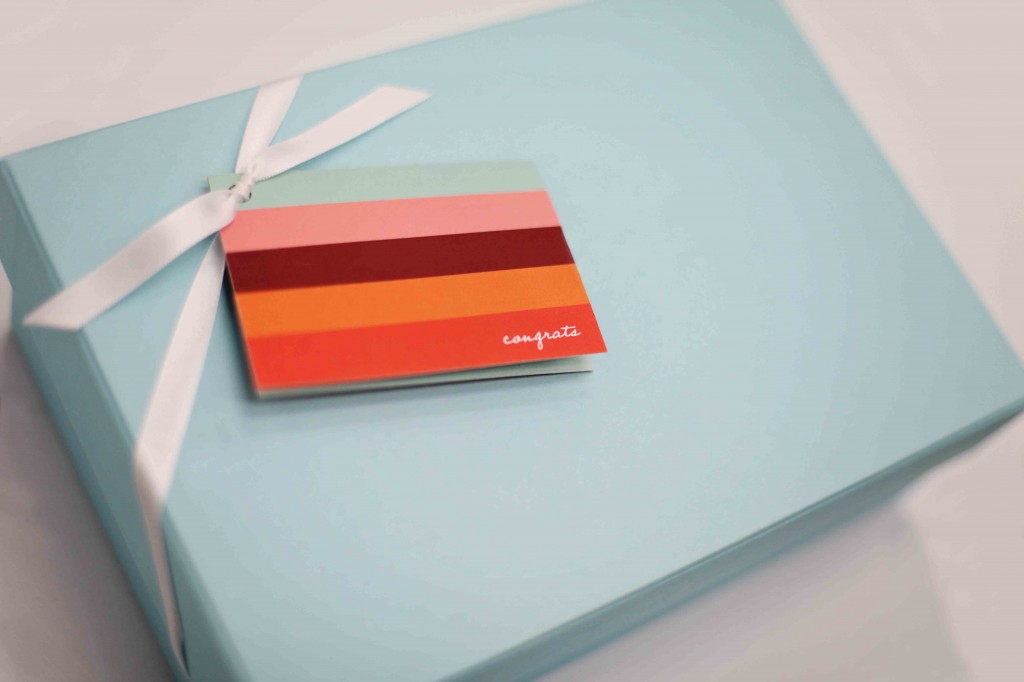 If you're going to a lot of weddings (as we are this summer!) using our
notelettes
as wedding card ideas can save you money. Instead of spending $4 or $5 on a wedding card to top off your gift, why not order a set of notelettes in a pretty pattern and keep them on hand for any gifting occasion?
Our little notelettes make great gift tags or gift enclosure cards. They're the perfect size (2.5 x 3") to tuck into a gift, or to tie on with a ribbon. And since you can get a set of 12 for around $13, you'll be set for the season. Look for a design that can be personalized, and change the text on the front to say "Congratulations!" That's all there is to it! Now, they're perfect for gifting.
See our notelettes collection for lots of affordable wedding card ideas, or continue reading our blog for more fun wedding ideas.


As the marketing copywriter for Pear Tree, Cathy knows how intimidating writing a Christmas card or thank you note can be. When she is not writing, she is busy gardening, doing DIY projects around the house or trying to keep her three teenage boys in line.