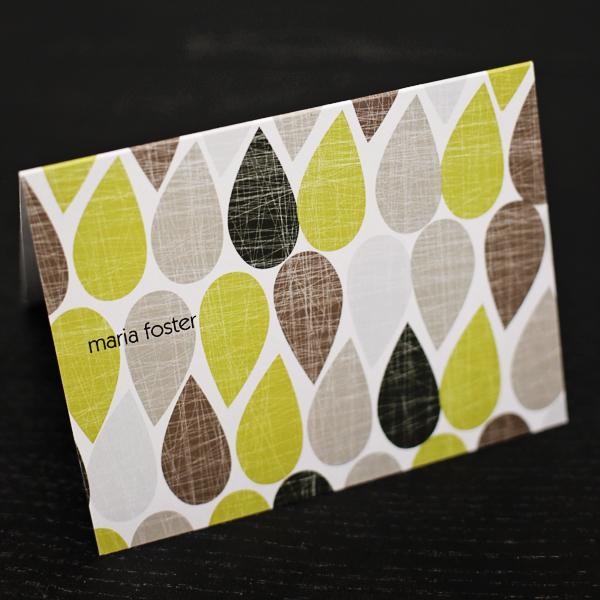 Everybody can use a few more ideas on how to impress your boss, and as work-related ideas go, this one is pretty simple: a handwritten note to your boss, delivered on National Boss's Day.
Just like you love to hear that you're doing a good job, bosses like to be appreciated for being, well, a good boss. This is your chance to tell him or her that you appreciate their support and guidance, that you admire their work on a particular project or their leadership in a meeting, that you are learning a lot from them, or simply that you appreciate the job.
You have to mean what you say, of course, or it won't sound sincere. And writing your note on some nice stationery or personalized note cards, like our Textured Drops Personalized Note Cards, is a very professional touch. The mere fact that it is not an email, and that you took the time to hand-write something will impress your boss.
That's it. That's our big idea on how to impress your boss. It may sound too simple, and it may not work for every boss/employee relationship. But don't underestimate the power of the pen. Good luck, and let us know if you have success!
Visit Pear Tree for personalized note cards and thank you cards perfect for Boss's day. Keep reading our blog for more ideas like these: stationery ideas, gift ideas.