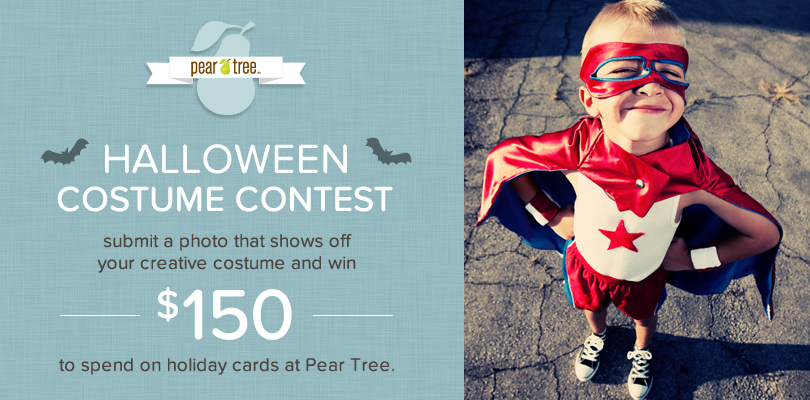 Ghosts, pirates, witches, pumpkins, superheroes and so many more creative costumes fill the streets in the evening of October 31st. This is one of the best times of the year for children as they go door to door disguised in their aspirational costumes and saying the familiar phrase of "Trick-or-treat!"
We love Halloween at Pear Tree, so this year we decided to have a Halloween Costume Contest to win $150 towards holiday cards! We're looking forward to seeing all the fun costumes, and you just might win some extra cash to spend on your holiday cards!
How to enter:
1. Go to Halloween Costume Contest on our Facebook page and Like us to enter.
2. Upload a photo of you or your child in a Halloween costume.
3. Get friends and family to vote!
Entries will be accepted through November 4th and voting period is October 22nd – November 11th. Three winners will be chosen by Pear Tree from the top 10 most voted entries. Winners will be announced via Facebook on November 15th.
No purchase necessary. Void where prohibited.