Brandon is one of our ah-mazing designers at
Pear Tree
and enjoys creating kids' cards that are engaging and unique. Some of his favorite categories to design for are
Halloween Invitations
,
Kids Birthday Invitations
and
Kids Valentine's Day Cards
. Brandon is still very young at heart and likes to teach kids how to use their imaginations to create illustrations.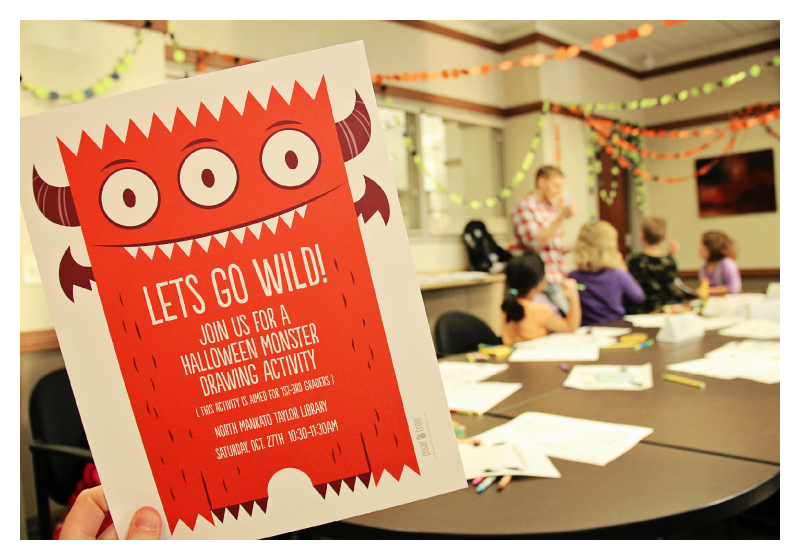 So, this year Brandon made it his personal goal to hold a class and create some activities for kids around drawing. He settled on drawing different kinds of monsters. He began by finding a location to host the class and then started developing posters, flyer handouts, a newspaper ad and website artwork to announce the class. Brandon and
Michelle
, another amazing Pear Tree designer, went around schools to hand out the flyers to teachers and hang the posters at local activity centers. Brandon put in a lot of hard work organizing and preparing the activities for kids.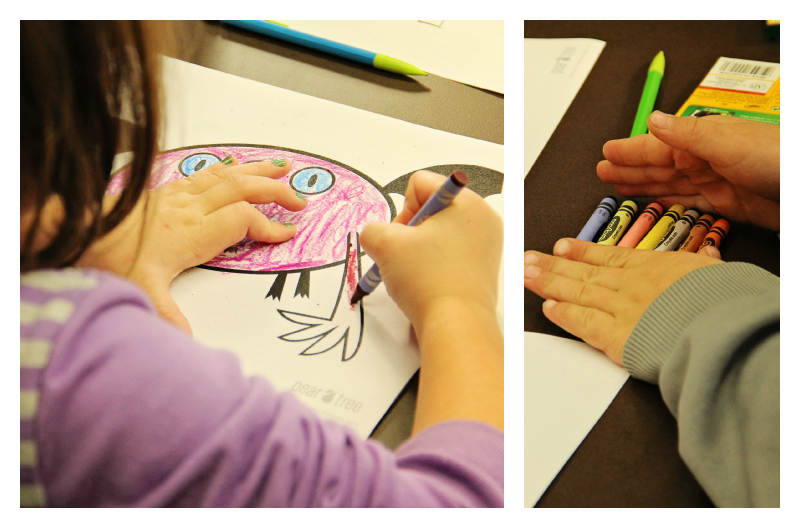 Brandon had a nice number of kids turn out for his Saturday morning class. A few other Pear Tree team members were there to support and help him if need be –
Stephanie
made the name tags, Michelle did the decorations and took photos, and
Amy
assisted with any questions the kids had.
They began the class by learning to draw the eyes on one monster and then moved on to the mouth of another monster. Then the third drawing was putting both the eyes and mouth together on one monster.
"The class was focused around expression," said Brandon. "The kids could create happy, angry, excited, mischievous monsters; it could be whatever they wanted. Art is a form of expression and that's what this class was allowing them to do."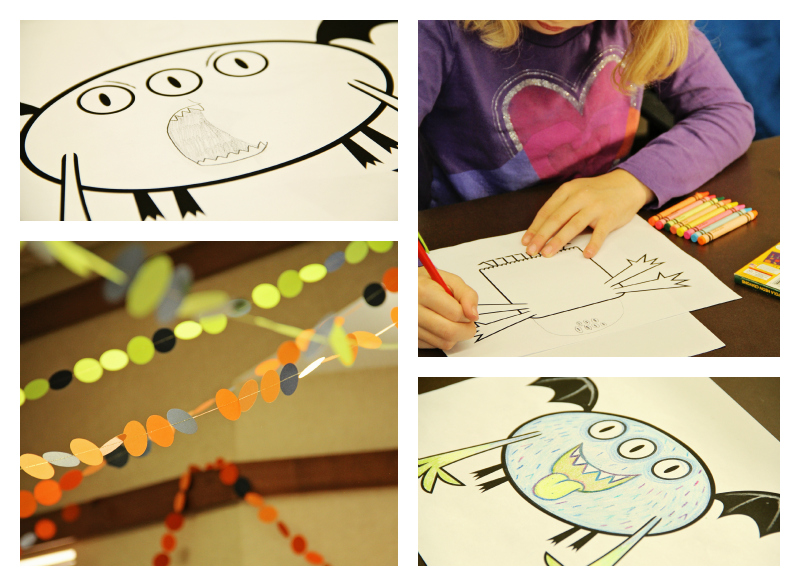 Brandon also taught them about using different color combinations, two warm colors with one cool or one warm and two cool colors.
"Once the class was over, the kids were excited to share their drawings with their parents," Brandon continued. "They did a great job. One highlight was hearing one of the girls repeat the different color combinations we had talked about earlier to her mom. It was great to see that the kids were happy with their drawings and the overall class."
To say thank you to the kids for coming and participating in the class, Brandon created thank you favors with suckers and a personal message on the back for them. They were a hit, just like the class!
Brandon said he would like to do the class again. "I like it because kids have imaginations and they are still at that age where anything is possible and they don't focus on staying within the lines."