Most of us put far more thought into planning a party than we do into choosing the invitation. But holiday party invitation wording is important. It lets your guests know what to expect, how to dress, and what, if anything, to bring. Is it a formal dinner or a kid-friendly sledding party? Your invitation sets the stage and communicates all the details.
First, the details. Have you ever sent out party invitations and realized, too late, that you forgot to request a response? Or got your own address wrong? It happens all the time here at Pear Tree! Here's a checklist of 9 things not to forget (and to double check before sending).
1. host's name and address
2. email address or phone number for RSVP
3. date of party
4. start and end times
5. dress requirements, whether ugly sweater, black tie or something in between
6. if it's a birthday or anniversary, gifts or no gifts?
7. would you like your guests to bring something?
8. are kids invited/welcome?
9. lastly, is there a theme to your party?
The theme of your party is usually what drives the choice of invitation, but in some cases it can be the other way around! Here are a few holiday party invitation wording ideas that can help your holiday party stand out from the rest.
Kids Christmas Party Invitations — Gleeful Gingerbread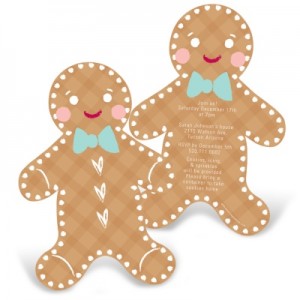 New Year Invitations – Bold Countdown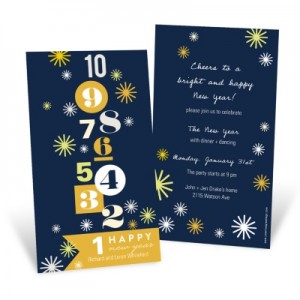 Christmas Cookie Exchange Party Invitations — Sweet Starburst

New Years Eve Party Invitations — Speech Bubble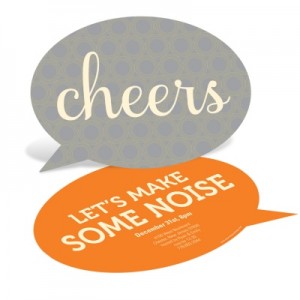 White Elephant Gift Exchange Invitation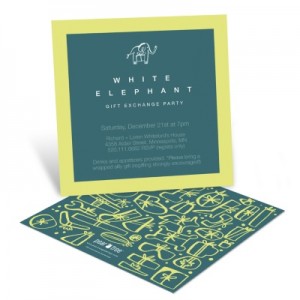 Look for more Christmas party invitations and New Year's party invitations at Pear Tree and start personalizing yours now!