If you're like me, you've skipped sending
Christmas cards
more than once because you didn't have a decent family photo to use. But these days, there are plenty of photo ideas for Christmas cards that work just as well, if not better than, the family portrait. Many cards now have room for several photos, which takes the pressure off finding one perfect photo and gives you an opportunity to get creative.
Yes, one perfect family photo is nice if you can get it, but hardly a requirement. Of course, that doesn't mean you should cancel the family portrait session. Just be sure to ask the photographer to also take lots of informal candid shots you can use in your Christmas cards. Because once you see them, you'll want to use them all.
Simply browsing through our holiday collection will give you more photo ideas for Christmas cards.
Check out these other great Christmas cards for candid photos: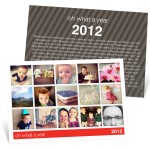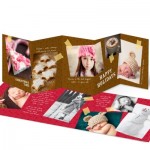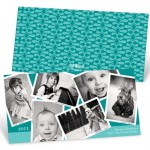 Read the other myths about Christmas card shopping in our series:
Myth #1: What You See is What You Get
Myth #3: You can't afford cards for everybody on your list
Myth #4: You don't have time to make Christmas cards!
Myth #5: Address labels are for wimps

As the marketing copywriter for Pear Tree, Cathy knows how intimidating writing a Christmas card or thank you note can be. When she is not writing, she is busy gardening, doing DIY projects around the house or trying to keep her three teenage boys in line.