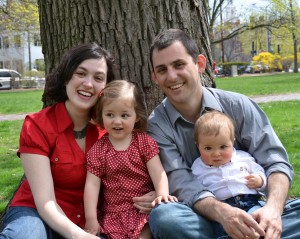 My name is Stephanie, General Manager for Pear Tree (you may have seen me on here before) and I wanted to talk to you today about the personal experience I had with
CaringBridge
and how it led to a new and exciting partnership.
For me, the experience I had with CaringBridge is still raw. Earlier this year, my young cousins, Stephen and Thomas were in a horrible car accident. Both boys went to the hospital immediately, but one was transported via helicopter. It was extremely serious. Everyone was terrified about the situation and wanted near-constant updates. However, my aunt and uncle were caring for the boys every moment and, understandably, didn't have enough time to update us on a regular basis.
Living more than a thousand miles away, we felt completely helpless and unable to provide support. Days after the accident, my aunt started a CaringBridge site. That changed everything. She shared with us that Stephen had been diagnosed with a severe traumatic brain injury. She wrote about his progress in his CaringBridge journal and we were able to immediately share our prayers and well wishes in his guestbook. I remember reading the countless notes from his family and friends, and, despite the miles between us, it felt like we were together. CaringBridge enabled hundreds of prayers and more than 14,000 visitors to show support for my cousin and his family.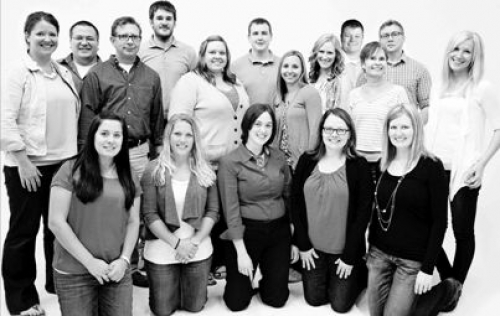 The experience I had with CaringBridge is certainly not isolated. Here at Pear Tree, we may be small, but we have big aspirations. Recently, 94% of our customers told us they would refer their friends, so we took them at their word and began exploring a referral program – but not any referral program. We wanted to be able to use this program to make a difference in the world. We also knew it needed to stand by our mission of celebrating life's journey. Soon, our whole staff was talking about a company that helps families stay connected during a health event: CaringBridge.
As the intimately personal stories flowed around the table, it quickly became clear that CaringBridge was the unanimous choice for the beneficiary of our new referral program. An organization with a mission to provide true, authentic support for families in need during and after a health event struck a chord with all of us. While we support planned events and celebrate life's journey, CaringBridge supports unplanned events and celebrates life's triumphs over adversity.
In a world where we often find ourselves separated by thousands of miles from those we love, CaringBridge and Pear Tree Greetings are two organizations that make connection and support possible. It is a true honor to work for a company that partners with CaringBridge.
How can you help CaringBridge? Refer a friend to Pear Tree – perhaps to create a holiday card. Once your friend places an order, you will receive a $20 store credit, and so will your friend.
The best part?
CaringBridge will also receive a $20 donation for every completed referral order. Thank you for helping us make a difference in the world.
Refer your friend to Pear Tree today and support CaringBridge!
See Stephanie featured on the Amplifier Hub, an online community of supporters for CaringBridge.
About Stephanie:
Stephanie is the General Manager for Pear Tree Greetings and when she's not leading this oh-so brilliant team, she enjoys her time with her husband and kids at home. Her kids, at the adorable ages of 4 and 2, have kept her on her toes lately by painting the walls with crayon and washing her makeup down the sink days before going on air at Twin Cities Live.